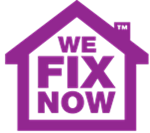 When incorrectly fitted, badly repaired or poorly maintained, boilers and other appliances pose a significant threat
(PRWEB UK) 23 April 2013
It has been reported in This is Cornwall that the warnings come following the death of three people in the West Cornwall town. The family died after inhaling gas in their caravan at Tremarle Home Park in February. Watch Manager, Simon Uden states that the incident has "highlighted the need of maintaining services like gas boilers…It's a silent killer which first causes symptoms such as headaches before it progresses to another level where you fall asleep and never wake up again."
Audible carbon monoxide detectors can be found in a number of supermarkets and DIY stores, for approximately £15.
We Fix Now is well known for its Leytonstone plumbers, but also serves the entire capital and surrounding counties. The firm also offers a number of gas safe registered engineers and regularly campaigns for gas safety awareness. In response to the warnings, a representative has added their own advice to the dangers of carbon monoxide.
"Highly poisonous, carbon monoxide enters the blood stream as soon as it is breathed in, starving the red blood cells of oxygen. As well as death, carbon monoxide poisoning can lead to paralysis and brain damage. This makes it all the more essential to ensure all gas appliances are cared for in the correct manner.
When incorrectly fitted, badly repaired or poorly maintained, boilers and other appliances pose a significant threat. Remember to get these checked at least once a year by a Gas Safe Registered engineer such as those offered by We Fix Now."
We Fix Now is a London-based company providing emergency plumbers and electricians throughout the M25 and surrounding counties. Renowned for their fast and effective service, the firm also specialise in unblocking drains, fixing central heating and boilers and sorting problems with gas. With a strong focus on customer service, We Fix Now prides itself on providing fully qualified and experienced engineers day and night, every day of the year.