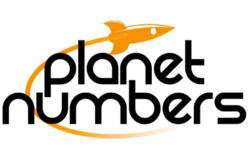 (PRWEB UK) 22 April 2013
From April 2013, when customers buy Planet Numbers' 0843 or 0844 numbers, they'll now receive three add-on services absolutely free: divert to mobile, voicemail and time-of-day routing.
1. Divert-to-mobile. This allows customers to divert 0843 or 0844 calls, which normally go from their landline to a mobile device. So they could advertise their business using an 0844 number and take all the calls on a mobile. Callers don't know they're calling a mobile and won't pay the normal charges for doing so.
2. Voicemail. The Planet Numbers voicemail service records callers' messages and emails it to the customer's computer or smartphone as a wav soundfile.
3. Time-of-day routing. When customers buy an 0844/3 they can choose which existing phone number to link it to. They can change this number as often as they want using Planet Numbers' online 'dashboard' but with automatic time-of-day routing these changes can be automated; so incoming calls are sent to a different number at a pre-selected time of day.
Customers can manage all these features from their Planet Numbers online dashboard. Planet Numbers 0844 and 0843 numbers cost 5p a minute to call and are completely free to receive. Customers pay a one-off connection fee (from just £49) and a £10 monthly management fee.
Robin James, MD of Planet Numbers says:
"These three free features make our 0844s and 0843s a brilliant choice for the smaller business. Using divert-to-mobile, voicemail and automatic time-of-day routing in combination means you can take your 0844 calls on a mobile during normal working hours, then redirect them automatically to the voicemail service at a specified time of day—if you don't want to take business calls on your mobile after 5pm, say."
About Planet Numbers
Planet Numbers is one the UK's leading suppliers of business telecoms services including non-geographic phone numbers such as 0800, 0845, 0844 and 0333. Planet Numbers is based in Bournemouth, England.
For more information please contact:
Robin James, Managing Director, Planet Numbers
Tel: 0844 243 0230
Email: robin(dot)james(at)planet-numbers(dot)co(dot)uk