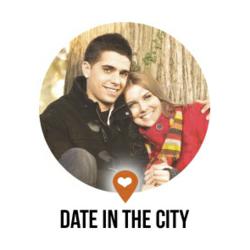 we couldn't be happier to be helping so many people find love online
(PRWEB UK) 19 April 2013
Successful London based dating site Date In The City has announced its recent national launch to be a rousing success. The site, which was formed by three London singletons who had yet to find love on the dating scene, was designed to target London daters and offer them advice and guidance about how and where to date in London, as well as attracting thousands of members across the city looking for love.
The formula proved to be a rousing success and Date In The City has now expanded to include online dating in Bristol, Brighton, Birmingham and Manchester, with plans in the pipeline to incorporate more UK towns and cities in the very near future.
A Unique Dating Blend
Co-founder of Date In The City Alice Jameson explained why she feels the unique brand the company offers is proving so popular amongst UK singles:
"When we started Date In The City we were really unhappy with the London dating scene. We'd tried lots of other internet sites but simply couldn't find exactly what we were looking for. It seemed like most sites focussed on quantity rather than quality and every time I joined as a new member I'd be inundated with tons of emails from unsuitable matches. We decided to design a dating site based around what we were seeking – likeminded individuals looking for long term love and as soon as we launched we found there were thousands of other people out there who felt exactly the same way as we did. Now we're offering our services throughout the UK and people all over the country can take advantage of our unique blend of dating, advice, blogs, humour and success stories to find potential partners in their very own city or town."
New Look for Successful Site
In honour of the National launch of Date In The City the website has been given a complete makeover and is now one of the most up to the minute and user friendly online dating sites out there and members from Birmingham, Brighton, Bristol and beyond have been signing up in droves.
"We're blown away by the site's success," explained Alice Jameson. "And we couldn't be happier to be helping so many people find love online."
Sarah Jones, who joined Date In The City in Bristol four months ago, gave us her opinion on the new site.
"As soon as I found Date In The City I could tell it was something different. From the comprehensive profile questions to the fun blogs and advice about where to date in your city, I knew I'd stumbled upon a special dating site. Within a few days of setting up my profile I' found several suitable matches and now I recommend the site to my single friends every chance I get"
In these tough economic times, the girls at Date In The City have proved that there's always room for another dating site, provided they can offer something different and the unique blend of localised dating, humour and advice on Date In The City looks set to continue to do just that.