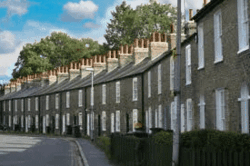 This is obviously great new for homeowners and the government
(PRWEB UK) 19 April 2013
Researchers who compile the "House Price Sentiment Index" for Knight Frank and Markit Economics claim their study has always provided a "clear lead indicator for house price trends". If that's true then it's good news for the UK property market. After years in the doldrums, the HPS index has returned to a positive reading for the first time since 2010 – meaning more people now believe that the price of their property had increased over the past month than didn't.
There was further good news on the property front too as the majority of households now believe that prices will rise in the next 12 months, as measured by the "future HPSI". People aged 18 to 34 saw sentiment increase most dramatically, whilst Londoners and those live in the East and South East were most positive from a geographical perspective.
The reasons for households upbeat view of the property market are not directly captured in the studies, but researchers specifically highlighted the government's "Help to Buy scheme", announced in last month's budget, as a gamer-changer.
Head of UK residential research at Knight Frank, Gráinne Gilmore, commented "...the multi-billion pound Help to Buy mortgage scheme has injected a much-needed dose of confidence into the housing market, especially among young people."
The first phase of the "Help to Buy scheme" helps people buying new build properties with an interest free 20% deposit. Phase 2, due to start next January, aims to offer guarantees on UK mortgages so people can access bigger loans.
A compareandsave.com spokesperson commented:
"This is obviously great new for homeowners and the government. The actual changes are yet to take effect so movements in sentiment appear to be centred on expectations of a change in the tide, rather than hard evidence of house price inflation. Either way it's positive news for UK consumer finance and must be welcomed."
______
compareandsave.com is one of the UK's leading personal finance comparison websites. Based in Colchester, Essex, compareandsave.com has been helping UK consumers get a better deal on credit cards, savings accounts, personal loans and more for over five years.