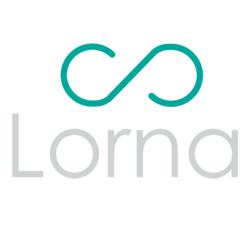 These results should not deter couch potatoes – or anyone – from trying to achieve their fitness goals. It's really mind over matter!...
Bohemia, NY (PRWEB) April 19, 2013
On April 19, 2013, World Champion kettlebell athlete Lorna Kleidman comments on a recent study stating that motivation to exercise is dictated by genetic predisposition.
Findings showed that those that are more genetically motivated to exercise tended to enjoy the activity in pursuit. Kleidman says that kettlebell exercises provide continued motivation to fitness enthusiasts due to their enjoyability and the variety of benefits they confer.
According to an article in the New York Times, scientists at the University of Missouri-Columbia "interbred rats to create two very distinct groups of animals, one of which loves to run. Those in the other group turn up their collective little noses at exercise, slouching idly in their cages instead."
"Afterward, the males and females that had logged the most miles were bred with each other, while those who'd run the least were likewise paired. Then the pups from each group were bred in a similar way, through 10 generations."
The article reports that the final analysis revealed that "the running rats tended to spontaneously exercise 10 times as much as the physically lazier animals." Researchers say the findings indicate that the main factor determining whether one will willingly exercise or not comes down to genetics of motivation.
Frank Booth, professor of physiology at the University of Missouri, suggests, "It does seem likely that there is a genetic element to the motivation to exercise." Booth believes scientists could eventually determine if someone "is genetically predisposed to being physically lazy, or the reverse."
Fitness expert Lorna Kleidman, developer of the dynamic KettleX training program, gives her take on this finding. "Insights into the psychology of motivation are always important as we try to improve people's collective health," says Kleidman. "These results should not deter couch potatoes – or anyone – from trying to achieve their fitness goals. It's really mind over matter! What's unique about kettlebell exercises is that they constantly challenge the entire body and improve strength, balance, flexibility and cardiovascular endurance. Maybe a more important point, in light of these findings, is the fact that people have a blast doing them!"
Lorna Kleidman is a three-time World Champion and World Record holder in kettlebell sport, and the most decorated kettlebell athlete in the country. She developed the innovative kettlebell exercises used in the KettleX program as a way to bring the benefits of the bells to everyone in an easy-to-use, comprehensive and fun format. Lorna has been teaching individuals and group classes for the past six years.