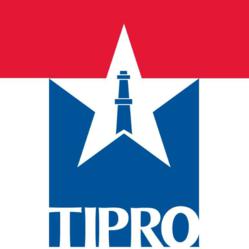 "The economic contributions of our industry at the state and national level are unmatched."
Austin, TX (PRWEB) April 22, 2013
In efforts to highlight the positive economic impact and growth of the oil and gas industry, the Texas Independent Producers & Royalty Owners Association (TIPRO) and executives of independent oil and gas companies will convene in New York City on Tuesday, April 23, 2013 to open the NASDAQ Stock Market.
"As the premier state advocacy organization representing independent oil and gas producers and royalty owners in Texas, TIPRO and our members strive to inform the public and elected officials on the importance of oil and gas development for the local, state and national economy," said David Martineau, chairman of TIPRO. "Rising domestic production of oil and gas is providing hope for a bright future for our country, contributing billions to our government coffers and supporting millions of American jobs, while at the same time lessoning our dependence on foreign oil and reducing carbon dioxide emissions through increased use of natural gas."
New innovations and advancements in horizontal drilling and hydraulic fracturing in recent years have made it possible to produce increased levels of oil and natural gas from shale formations unlike ever before in the past. This in turn has helped provide a remarkable surge in the production of oil and gas from unconventional shale plays. Independent oil and gas producers, who collectively drill up to 95 percent of the oil and natural gas wells in America, continue to lead the industry in this growth and the many related contributions for the country.
According to TIPRO, the U.S. oil and gas industry employed 971,200 in 2012, up 7 percent from the year prior. Last year the oil and gas industry paid a national annualized wage of $107,200, approximately 119 percent more than the average private sector wage of $48,900, and higher than average wages for construction, manufacturing, wholesale trade, information, professional services, health care, financial services and education services. Payroll in the U.S. oil and gas industry was $104 billion in 2012, up by 12 percent, which accounts for a considerable amount of the federal and state income taxes paid.
In Texas, the oil and gas industry employed 379,800 during 2012 and added the highest number of new jobs in the nation, rising by 34,600. When examining employment in the various industry sectors that make up the oil and gas industry, Texas was the top state for employment in every single sector. In fact, oil and gas employment is so concentrated in Texas that of the ten industry sectors used to define oil and gas, six of the sectors had 40 percent or more of the jobs located in the Lone Star State.
"Texas continues to lead the country in oil and gas production, innovation and employment, due to our favorable business and regulatory climate," said Ed Longanecker, president of TIPRO. "The economic contributions of our industry at the state and national level are unmatched."
Attending executives at TIPRO's NASDAQ Market Open on April 23 represent leading oil and gas companies and employers, including both emerging companies and some of the largest independent producers in the U.S.
# # #
About TIPRO
The Texas Independent Producers & Royalty Owners Association (TIPRO) is a trade association representing the interests of over 2,500 independent oil and natural gas producers and royalty owners throughout Texas. As one of the nation's largest statewide associations representing both independent producers and royalty owners, members include small businesses, the largest, publicly-traded independent producers, and mineral owners, estates, and trusts. Members of TIPRO are responsible for producing more than 85 percent of the natural gas and 70 percent of the oil within Texas, and own mineral interests in millions of acres across the state.