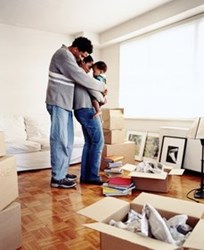 (PRWEB) April 20, 2013
Maryland Movers is a wholesome resource that brings customers information about all moving services providers in the nation. This is set to make moving easier for people. Many people are afraid to relocate their businesses because they fear that moving will stall their businesses, but this resource brings information and contacts for companies that specialize in all types of moves. Such companies ensure that all office moves are executed during the weekends and during the night so that the work does not have to stop.
Moving is very important for business, when people are looking for bigger premises and when they want to relocate the whole business to another part of town. However, if not executed right, then the business owner may experience a stall in revenue generation if the employees have to take a day or two off so that the movers can do their work. With the companies listed on Maryland Movers, this need not happen at all because they will make sure that when the employees move to the new office, it will be just the same as continuing with work from where they left off the day before. Not even one sector of business has to stop.
Free quotes
The Maryland Movers brings free moving quotes from many companies in the nation. These are real-time quotes that can help the customer plan their budget well and avoid nasty surprises. The companies on this website are pre-screened well to make sure that they meet all the prerequisites as required in the market. They are insured so that should anything break or get lost in transit, it will be replaced in kind. Customers are advised to compare quotes from about three or four companies, pick the best one and get an evaluation. All this can be done online.
Customers are also advised to know how much they will pay for the move beforehand. The total cost that one would pay for their move would be determined by the size of their move and the distance moved. Maryland Movers brings information about many companies so that customers can choose the company that is closest to their area so that no fuel costs are transferred to their bill.
Movers should have the right equipment because some of the office equipment's are bulky and awkward. There is need for special equipment like trolleys, ramps, blankets and others to ensure that everything gets to the new premises in one piece. Office movers first move the not-so important items that are not used every day. Later on in the later stages of the move, they move the furniture, printers and computers. They do this on the weekend or at night so that work can go on normally the following day.
About Maryland movers
Maryland Movers is an online resource that was established to help people making house moves, office moves, car transport and any size of move access the services fast. It also brings free quotes to the customers so that they can compare services and charges from many companies easily.