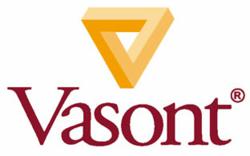 Emigsville, PA (PRWEB) April 23, 2013
In any business, customers prefer to have choices rather than being forced to use a specific product. Vasont Systems will demonstrate how the Vasont Content Management System's (CMS) Extensions provide options for tightly integrating the top XML editing tools to enhance content processes. A demonstration of the integration between Adobe FrameMaker and the Vasont CMS will take place in the exhibit hall during the Society for Technical Communications' Annual Summit. The conference runs from May 6-8, 2013 in Atlanta, GA.
On Tuesday, May 7 at 11:00 am ET in the Adobe booth, Vasont Systems will present, "Getting more value from your content using FrameMaker and the Vasont CMS". This 30-minute demonstration will feature their FrameMaker® Extension to show how the Vasont CMS can be used with FrameMaker behind the scenes during the XML editing process to provide content reuse, security and permissions, audit trails, workflow and process management. The demonstration is free and available to all conference attendees.
The Summit is packed with more than 80 sessions over the three full workdays with topics covering all aspects of technical writing, editing, project management, and publication production. To register, go to STC's website.
About Vasont Systems
Headquartered in Pennsylvania, Vasont Systems provides component content management software and XML data services to Fortune 1,000 companies and global organizations from a variety of industries, including manufacturing, technology, publishing, financial, and healthcare. Since 1992, Vasont Systems has helped companies organize their critical business assets, manage productivity, and disseminate information in many languages to multiple media channels while reducing their costs by an average of 63% and shortening overall cycle times by 75% on average. Vasont Systems has been named multiple times to the EContent 100 list of "best and brightest digital content companies." For more information, visit http://www.vasont.com.