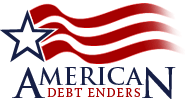 There is no question we are in a new economy with debt becoming the norm as an American way of life. That debt requires solutions that work.
(PRWEB) April 21, 2013
On Saturday, May 4th 2013 Steven Ciantro of American Debt Enders will be a featured speaker at the NY State Counsel On Divorce Mediations annual conference. About The Conference: "New York State Council on Divorce Mediation has been certified by the New York State Continuing Legal Education Board as an Accredited Provider of continuing legal education in the State of New York from July 25, 2012 – July 24. 2015." CLE will credits will be earned depending on sessions attended. Financial hardship policy is available upon written request. To apply, write Kathy Jaffe at 978 Route 45, Suite 107, Pomona, NY 10970.
Mr. Ciantro will be speaking on "What choices do couples have, when they are separating, to manage their joint debt aside from filing bankruptcy? How do they get off their spouse's credit cards? How can they protect themselves from liability if their spouse fails to pay a joint obligation? These and similar questions will be addressed and answered at this engaging presentation by a true expert on debt relief issues." Taken from the conference brochure.
Mr. Ciantro who has presented previously at this conference said that divorce presents a unique set of issues when separating couples try to figure out how to deal with their accumulated debt. One of the associated problems is that aside from the debt issue they are also dealing with other significant pressures and issues, the stress level tends to be higher than in any other credit counseling session. It becomes of paramount importance to maintain credibility.
Mr. Ciantro in addition to being the founder of American Debt Enders which is very highly ranked Nationally by Consumer Reviews is the official debt expert for National Motivational Speaker, and Successful Author Gail Kasper's http://www.top1percentclub.com. Anyone needing free credit counseling for a debt problem should visit:free credit counseling which offers many programs, including Federal Student Loan Consolidation.