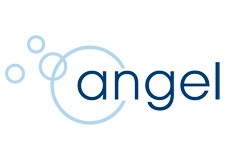 we're giving out free sports cap water bottles to events that need it – so charity organisers can cut costs and raise even more money for good causes
(PRWEB UK) 22 April 2013
Water cooler supplier Angel Springs has launched a free water initiative for charity events.
The Wolverhampton-based firm, which supplies water coolers to clients across the UK, has previously provided sports cap water bottles for charity fun runs, sponsored walks and marathons.
Now charity event organisers will be able to apply directly to Angel Springs for water bottles – so runners, walkers and other volunteers can stay hydrated at no extra cost to the organisers.
For this year, the company has allocated 12,000 bottles of water for the initiative. Up to 1,000 bottles will be given away to charities each month.
Angel Springs' commercial director, John Murphy, said: "When you've got hundreds of volunteers working up a sweat in aid of charity, they need plenty of water on hand to stay hydrated and healthy.
"Up until now, charity event organisers typically had to accept the cost of hundreds of water bottles as an unavoidable expense.
"But we're always keen to help good causes where we can, so we're giving out free sports cap water bottles to events that need it – so charity organisers can cut costs and raise even more money for good causes.
"It's really easy to apply. All you have to do is call or email us to discuss your requirements."
As well as donating water, the company has raised more than £10,000 for the Make-A-Wish Foundation UK through a customer loyalty scheme and other fundraising initiatives.
To learn about Angel Springs' free water initiative, its on-going charity efforts and its range of water coolers, visit: http://www.angelsprings.com/
ENDS
Notes to Editors:
For more information about this press release contact: sjames(at)angelsprings(dot)com or 01902 385611.
About Angel Springs:
Angel Springs (http://www.angelsprings.com) is the UK's longest running supplier of water coolers. It's provided customers across the country with water coolers and fresh spring water for more than 20 years. The firm employs 180 staff and holds a commitment to working with charitable organisations, and local community groups all over the UK.