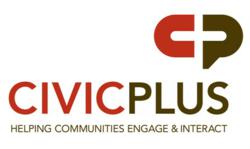 "We are thrilled because it was a big change for us, we chose CivicPlus because of the track record they had with other local governments and for their intuitive designs and layouts."
Manhattan, KS (PRWEB) April 19, 2013
CivicPlus, the leading developer of government websites and community engagement platforms, recently received word that 14 CivicPlus government websites have been recognized by the Horizon Awards for best interactive websites in the category for Government Agency.
The Horizon Award is given to websites that exhibit creativity, overall graphic design, appearance, user experience and communication of message. Each winner is awarded one of the following: Best in Category, Best of Show, Gold, Silver, or Bronze. In this year's competition, all CivicPlus entries received an award, with Steamboat Springs, Colorado, awarded the highest honor of Best in Category.
"Having so many of our clients earn Horizon Interactive Awards highlights the forward-thinking mentality that so many of our clients adopt when they approach their website redesign with CivicPlus," said Michael Ashford, CivicPlus Community Engagement Evangelist.
Results from the Horizon Awards were given to the following CivicPlus clients for their efforts in providing engaging designs and interactive functionalities on their municipal website.
Steamboat Springs, Colorado – Best in Category
Caddo Parish, Louisiana – Gold
Buda, Texas – Gold
Dodge City, Kansas CVB – Gold
Fernley, Nevada – Silver
Hollywood, Florida – Silver
State College, Pennsylvania – Silver
Naples, Florida – Silver
Durango, Colorado – Bronze
Draper City, Utah – Bronze
Council Bluffs, Iowa – Bronze
Kodiak Island Borough, Arkansas – Bronze
Hudson, Ohio – Bronze
Manhattan, Kansas – Bronze
For civic leaders in Steamboat Springs, Colorado, earning the Best in Category award verified their decision to partner with CivicPlus as their local government website provider.
"We are thrilled because it was a big change for us, we chose CivicPlus because of the track record they had with other local governments and for their intuitive designs and layouts," said Anne Small, Director of General Services from Steamboat Springs, Colorado. "The collaboration with our staff and the CivicPlus staff made it a very nice site. CivicPlus took our vision for the website and tweaked it to represent and portray our community beautifully."
The prestigious competition is held annually and receives thousands of entries from all over the world. To ensure that the panel of judges offered a unique and comprehensive perspective, graphic design, marketing and multi-media professionals, along with end users and non-designers sat on the panel.
"Our goal is to empower our clients to create an engaging and enjoyable online experience for their site users, through the use of custom designs and the latest eGovernment technology. The clients that have been honored this year took that goal to heart, and we are thrilled that they were recognized for their efforts," Ashford said.
CivicPlus has been the leading provider for innovative community engagement solutions for governments. Over the past three years, CivicPlus clients have won more than 350 website awards for design, transparency, communication and innovation.
About CivicPlus
Based in Manhattan, Kan., CivicPlus has designed more than 1,300 local government websites serving over 50 million citizens throughout North America. A recipient of the Center for Digital Government's Best Fit Integrator Award for delivering extraordinary digital solutions to public IT projects, CivicPlus transforms municipal websites into powerful two-way communication platforms that let citizens talk to and participate in local government. Find out where your community falls on the digital community engagement scale developed by CivicPlus eGov experts. In 2013, CivicPlus will invest nearly $2.5 million in products, research and development. The innovative CivicPlus Government Content Management System (GCMS®) now offers more than 60 applications including Citizen Request Tracker, MuniMobile, Facebook and economic development tools. Founded in 2001, CivicPlus was selected by Inc. Magazine as "One of the Fastest-Growing Privately Held Companies in the U.S." in 2011 and 2012. For more information, visit http://www.civicplus.com.
###