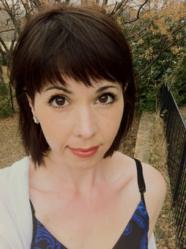 "Many people can write a song, however, it is a truly brave person who will expose themselves by putting their song down on paper then stand in front of the world and sing it for all to hear." ~Al Johnson, Wildflower! Festival
Richardson, Texas (PRWEB) April 30, 2013
Dallas Folk singer/songwriter, Heather McCready, is well known in the Dallas/Fort Worth metroplex area not only for her captivating, original music and style, but also for work as a mental health advocate. After suffering with bipolar disorder and two mental health hospitalizations, Heather was finally treated successfully with Electro-Convulsant Therapy (ECT or "shock treatments").
She has since been stable for over ten years. And after losing her cousin and aunt to suicide a year and about six years ago respectively, Heather decided to begin speaking publicly about her experiences with the hope of fighting the stigmas that deter treatment and educating people about mental illness.
Heather serves on the board of Mental Health America in Tarrant County, a non-profit organization. Heather's creativity is an asset to the organization along with her personal experience and uncanny ability to communicate her feelings and speak to the heart.
Heather's music reflects her trials but also carries a powerful message of hope. Many of her fans find her music peaceful and even healing. Her songs, "Clarity", a chill inducing, melodic ballad arranged with acoustic guitar, cello and strings, and "Give it a Day", a happy tune with rhythmic upright bass and a catchy chorus, won her a spot on this year's singer/songwriter stage at the well-respected Wildflower! Festival national competition.
Says Al Johnson of the Wildflower! Festival, "Many people can write a song, however, it is a truly brave person who will expose themselves by putting their song down on paper, then stand in front of the world and sing it for all to hear!". Heather McCready is one of those few. She is one to watch! Clearly she has already won in the eyes of many and serves as an inspiration to all!
Visit the Wildflower! Festival website for the calendar of events, a list of all the other talented performers that will be there and to purchase tickets to the weekend festivities.
Follow Heather McCready on Twitter @travelingirl1
Find "Join Heather McCready to Fight for Mental Health Awareness" and "Heather McCready Music" on Facebook.
Read more about Heather and listen to her music on Heather McCready.com.