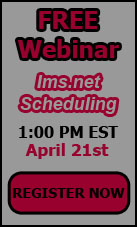 Deerfield Beach, FL (PRWEB) April 21, 2013
Gatekeeper Business Solutions proprietary labor management software includes time and attendance, integrated payroll, accruals, and scheduling. The webinar will be held Thursday, April 25th from 1:00 p.m. – 2:00 p.m. EST.
Client Trainer of Gatekeeper Business Solutions will explain the benefits of schedules, methods to create employee schedules, and how to edit the times screen. The client trainer will also cover how to manage schedule templates, reports, and user settings.
Gatekeeper Business Solutions offers a user friendly labor management software which creates measureable savings in labor costs, improves administrative productivity and increases revenue. Gatekeeper is also a leading provider of multiple data collection devices including labor saving biometric clocks, and a Work Time application for PC terminals allowing for ease of data input into a payroll software system.
To register for this webinar as well as others, visit http://gatekeepersolutions.com/index.php?option=com_content&view=article&id=50&Itemid=32.
About Gatekeeper Business Solutions, Inc.
Gatekeeper Business Solutions, Inc., a payroll software systems company, offers a proprietary suite of software tools (LMS) that includes time and attendance with accural tracking, scheduling, and integrated payroll software, for midlevel private and public sector companies. The company has provided a broad range of technology based solutions to manage labor costs to clients nationally. For more information, please visit the company's web site at http://www.gatekeepersolutions.com.
Media Contact:
Christine Smith
Gatekeeper Business Solutions
888.428.3577
csmith(at)gatekeepersolutions(dot)com