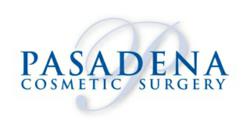 Non-invasive procedures are a less expensive, quick way to look and feel better
Pasadena, CA (PRWEB) April 21, 2013
LOS ANGELES, April 7, 2013 – According to a recent study reported by the American Society of Plastic Surgeons (ASPS), minimally-invasive plastic surgery procedures are on the rise. Dr. Martin O'Toole, founder of Pasadena Cosmetic Surgery, agrees and says he is also seeing big increases in non-invasive procedures.
The study reported that non-invasive procedures increased 6 percent, with more than 13 million procedures in 2012. The top five procedures on the rise were:
1. Botulinum toxin type A - up 8%
2. Soft tissue fillers - up 5%
3. Chemical peel - up 2%
4. Laser hair removal - up 4%
5. Microdermabrasion - up 8%
"Non-invasive procedures are a less expensive, quick way to look and feel better," said Los Angeles plastic surgeon Martin O'Toole. "Our office has seen a big increase in these procedures and we are happy to help patients with Botox, Juvederm, Radiesse and skin treatments."
Dr. O'Toole says his Pasadena plastic surgery office has seen a influx of non-invasive procedures.
Dr. O'Toole explains that they are less expensive and are also quick fixes. He recommends all listed except microdermabrasion, he says for skin treatments, he prefers chemical peels or fractional CO2 laser.
Dr. Martin O'Toole has over 20 years of experience and is a double board certified plastic surgeon. Dr. O'Toole, and his team at Pasadena Cosmetic Surgery serves patients in surrounding areas of California, including Los Angeles, Beverly Hills, and Hollywood. In addition to non-invasive treatments, Dr. O'Toole offers a variety of plastic surgery procedures such as breast augmentation, tummy tucks and mommy makeovers.
About Pasadena Cosmetic Surgery
Dr. Martin O'Toole, founder of Pasadena Cosmetic Surgery is a double board certified plastic surgeon with more than 20 years of experience. He is a member of the American Society of Plastic Surgeons (ASPS), the American Society for Aesthetic Plastic Surgery (ASAPS), the California Society of Plastic Surgeons (CSPS), and a fellow of the American College of Surgeons (FACS). To learn more about their practice, visit: http://www.pasadenacosmeticsurgery.com