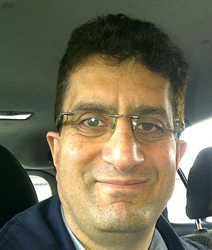 This study casts doubt on the fact that all mercury urine is derived from vapour from dental amalgam
(PRWEB) April 20, 2013
Leading Manchester dentist Tariq Drabu, the owner of Langley Dental Practice in Middleton Manchester today welcomed the findings of new recent research which indicates that a common test used to determine mercury exposure from dental amalgam fillings may significantly overestimate the amount of the toxic metal released from fillings. It is acknowledged that dental amalgam fillings over time slowly release mercury vapour into the mouth. What remains in dispute is the amount of mercury released and also the question of whether this exposure presents a significant health risk. Public health studies often make the assumption that mercury in urine (which is composed mostly of inorganic mercury) can be used to estimate exposure to mercury vapour from amalgam fillings.
Tariq Drabu continued that these same studies often use mercury in hair (which is composed mostly of organic mercury) to estimate exposure to organic mercury from a person's diet. But a University of Michigan study that measured mercury isotopes in the hair and urine from 12 Michigan dentists found that their urine contained a mix of mercury from two sources: the consumption of fish containing organic mercury and inorganic mercury vapour from the dentists' own amalgam fillings. The study findings can be found here.
Commenting on the findings Tariq Drabu said "this study casts doubt on the fact that all mercury urine is derived from vapour from dental amalgam. If you extrapolate the results it has serious implications for looking at the health risks of mercury vapour derived from dental amalgam. Regular common tests may overestimate exposure to mercury amalgam fillings. As dentists we are involved with the use of mercury in dental amalgam fillings but mercury has wide uses in other spheres of life for example thermometers, energy-saving light bulbs and uses in the mining, cement and coal-fired power sectors".
Tariq Drabu continued "We work with mercury in a highly controlled and structured manner within rigorous safety guidelines. This study demonstrates that mercury isotopes can be used to more accurately assess human exposure to the metal—and the related health risks—than traditional measurements of mercury concentrations in hair and urine samples. Specifically, isotopes provide a novel chemical tracer that can be used to "fingerprint" both organic mercury from fish and inorganic mercury vapour from dental amalgams."
Tariq Drabu went on to say "this study comes just a couple of months after the Minamata Convention the mercury treaty that will be adopted later this year in Japan. It is named in memory of the victims of mercury poisoning from industrial pollution that occurred when residents of the Minamata Bay ingested contaminated fish and shellfish in the 1950s. The treaty will require nations to phase down the use of mercury containing dental amalgam fillings over an appropriate time period relevant to each country's national requirements. There was a widespread worry amongst the dental profession in the UK that the treaty would call for the total withdrawal of dental amalgam fillings over a short timeframe. In the end lobbying from various organisations including the British Dental Association proved to be persuasive against this approach. It was argued that more time was needed for oral health prevention programmes to be implemented and produce effects, and also time was needed for suitable alternative dental filling materials to be developed."
Commenting on the dental position in the UK Tariq Drabu said "Within our current National Health Service structure dental amalgam is and continues to be the most cost effective material to use for our patients. This applies to many other countries in the world where the cost of alternative filling materials that are not mercury based is prohibitively expensive and cannot be justified. Pulling the plug on dental amalgam in an abrupt and dogmatic way would be very destabilising for patient care and I am glad that the UN Treaty does not seek to do this. They have taken a very pragmatic and sensible view. A steady move away from dental amalgam fillings is dependent on good, cost effective, evidence based materials being brought forward."
Concluding his thoughts Tariq Drabu said "As dentists we always seek to put the health, safety and well-being of patients above all else. We also have to look at our own health and well being. We use dental amalgam under strict conditions of safety and support the progressive phase down over an agreed time frame. Regular and accurate monitoring is important and it is vital that this monitoring is a true reflection of the concentrations of mercury within the body rather than just assuming that it is all derived from dental amalgam fillings. Dental amalgam is a cost effective and proven material and until viable cost effective alternatives are developed it will remain the material of choice within our health care systems."