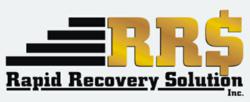 Consumers should be vigilant when opening up credit card accounts and only open those that are absolutely necessary...
Bohemia, NY (PRWEB) April 20, 2013
On April 20, 2013, Rapid Recovery Solution comments on a article outlining common mistakes consumers make in an effort to erase bad credit and how those mistakes can potentially affect a consumer's future financial decisions.
According to an article in Yahoo! Finance, closing down a credit card account may do more harm than good in affecting building credit history.
"The good news is that good credit sticks around longer than bad credit. Delinquencies and bankruptcies will stain your credit history for seven years and 10 years respectively, but a credit card account with zero delinquencies stays on your report for a full 10 years after it's closed — and your credit score will benefit from that history during that time."
The article reports that after 10 years, "that closed account will drop off your credit report. And when it does, you'll lose all of the positive history associated with that account. And if your overall length of credit history declines when that account goes away for good, then your score will take a hit."
Credit card companies also weight different aspects of your credit profile differently, says the article. One of the largest components of your credit score is the "credit utilization ratio." This ratio essentially measures the amount of available credit that a consumer actually uses.
"How much of your available credit do you actually use? The general rule: The less, the better. Less is defined as around 10%." If you have more than one credit card you have a longer line of credit to borrow from and as a result, the utilization ratio will be lower, according to the article. Close a credit card account and you run the risk of increasing the utilization ratio and, "hurt your score and also make it much more difficult to replace that credit in the future."
The article states three ways to preserve your credit score's recovery.

If you are going to close a credit card, "Avoid closing the card you've had the longest, with the highest credit limit and the lowest interest rate and fees. Store credit cards tend to come with high fees and low credit limits, so consider closing those."
Choose the right moment. Closing a card right before you plan to apply for a loan could result in higher-interest payments. "Don't close it until after the loan is approved."
Lastly, manage your credit ratio by requesting "a higher credit limit from the cards you have left." In addition, "If you are planning to close a credit card account, you should pay down balances on your remaining cards as well, since those balances may drag down your score."
John Monderine, CEO of commercial collection agency Rapid Recovery Solution, weighs in on the question of improper credit score maintenance. "These are all good strategies to ensure one's credit score doesn't go south due to careless mistakes. It's common for consumers to close a credit card in an effort to erase credit history, good or bad. Consumers should be vigilant when opening up credit card accounts and only open those that are absolutely necessary. When consumers optimize the credit card accounts they currently have, their ratio will be better."
Founded in 2006, Rapid Recovery Solution, Inc. is headquartered at the highest point of beautiful Long Island. Rapid Recovery Collection Agency is committed to recovering your funds. We believe that every debtor has the ability to pay if motivated correctly. We do not alienate the debtors; we attempt to align with them and offer a number of ways to resolve not only your debt but also all their debts.