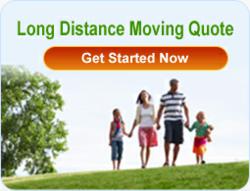 (PRWEB) April 21, 2013
Long Distance moving Companies is a movers directory with all the moving information about finding reputable movers and moving companies in New York. For those people who want to take the stress out of the task of finding a good mover in New York City then this should be the first stop. It is not by mistake that moving is regarded as one of the most difficult, stressful and frustrating task that anyone could ever go through. Moving to a new unfamiliar place is bad enough. This coupled with the task of packing up all one's belongings and giving them to a complete stranger can surely cause one a lot of stress.
Find moving companies in New York City easily
The task of finding a reliable moving company is the hardest part of moving. It is a no wonder then that there are countless articles on the internet giving tips on how one should go about hiring a reliable mover. The problem is most people are ignorant when it comes to finding a reliable moving company. The smart ones use longdistancemovingcompanies.com to find reliable movers easily. In fact, this website makes the process of finding a reliable mover so easy that one might even be tempted to move more often.
There are so many moving companies out there and it is difficult to choose a reputable mover to entrust one's belongings to. Everyone has heard a story or two of people who have been scammed by moving companies. These moving scammers have made the task of finding a mover even more difficult than it is supposed to be because one approaches it with fear in one's heart. With longdistancemovingcompanies.com this task has already been done for one. All one has to do is visit the website and find several articles about moving and how to find reputable movers.
Compare the moving quotes
Among the information on the site is how to compare moving quotes. One Selects a number of movers and calls them to find out how much it will cost to make a move to another destination. The addresses of all the movers in the website are available so one can make that call. One may have to answer a few questions concerning the move to enable the movers make an estimate. One then compares estimates from three or more moving companies that meet one's needs and choose the one that is the most affordable. Longdistancemovingcompanies.com also has a free tool to get a quote. One can use it so when one approaches moving companies for quotes they have a slight idea of how much they will be required to pay.
About longdistancemovingcompanies.com
Longdistancemovingcompanies.com is the largest database of reputable movers in New York City. With their services, one can take the stress out of moving by easily finding a reputable mover from the comfort of one's home or office. The website has information that will come in handy if one is thinking of moving and needs to find a mover. Moving has never been so easy with this online resource. That is precisely why one should use this website if one is out looking for reputable moving companies in New York City.