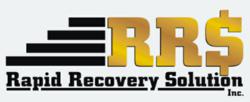 People should look at this as an incentive to maximize their credit scores.
Bohemia, NY (PRWEB) April 21, 2013
On April 21, 2013, Rapid Recovery Solution comments on new incentives created by credit card companies and banks so consumers achieve better credit scores. These incentives will motivate consumers to develop better long term financial habits as well as decrease the likelihood consumers will turn to debt collection.
According to the New York Daily News, "An improving economy and stiffer competition among card issuers for best-in-class cardholders is yielding lower interest rates and more robust sign-up bonuses."
"The average interest rate for those at the top of the food chain was 12.79% in the first three months of the year, down 1.69% from the fourth quarter of last year," says the article.
The banks and credit card issuers are all competing for the cream of the crop," says CardHub senior analyst John Kiernan. "The recent economic turmoil has made it more apparent that they need to bring these consumers into the fold."
In addition to this, the average cash back bonus has rose over 15 percent last quarter. Conversely, consumers with less than optimal credit scores will see their interest rates go up. Those with a "fair" credit rating will see their "rates rise by 3% to 20.17%," reports the article.
These initiatives will potentially mean hundreds in savings for consumers with good credit. "That might require changing your habits while keeping in mind the payoff down the road." CardHub senior analyst John Kiernan added that, "People should look at this as an incentive to maximize their credit scores."
Rapid Recovery Solution, one of Long Island's top commercial collections agencies, issues a comment on this new approach. CEO John Monderine says, "Banks and credit card companies seek to obtain the best consumers in order to get the best bet for their buck. More importantly, consumers can use the lower interest rates as motivation to clean up their financial habits and achieve better credit scores. The best way to do that is pay on time and plan ahead!"
Founded in 2006, Rapid Recovery Solution, Inc. is headquartered at the highest point of beautiful Long Island. Rapid Recovery Collection Agency is committed to recovering your funds. We believe that every debtor has the ability to pay if motivated correctly. We do not alienate the debtors; we attempt to align with them and offer a number of ways to resolve not only your debt but also all their debts.
#####