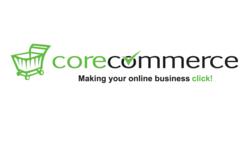 CoreCommerce is proud to have many nonprofits using our software to raise awareness and funds for a variety of issues...it is inspiring to see others using our software to make a difference.
Franklin, Tennessee (PRWEB) April 30, 2013
Nonprofits are a vehicle for change and doing good. At CoreCommerce, helping nonprofits use e-commerce software to grow is simply part of giving back. For a limited time, CoreCommerce is pleased to offer half off pricing for any e-commerce plan for qualifying 501 (c)(3) nonprofits.
"Nonprofits need a way to grow their limited resources efficiently. By having an online store, they can sell products that benefit their cause and accept donations, all without programming experience," noted CEO Matt DeLong. "We aim to help nonprofits fulfill their mission by using CoreCommerce as a powerful tool to help them do more."
Many nonprofits have shifted from a solely donor based model to integrate other forms of revenue, such as merchandise and other products. These organizations use the sales from their online stores to help pay for day-to-day operations, fund outreaches and address needs. In addition to selling product, many nonprofits are using the e-commerce shopping cart to manage online donations. According to Blackbaud's 2012 Charitable Giving Report, online giving to nonprofits grew 11 percent last year, reinforcing the need for nonprofits to offer online giving opportunities. "CoreCommerce is proud to have many nonprofits using our software to raise awareness and funds for a variety of issues, from suicide prevention to literacy. It is inspiring to see others using our software to make a difference and find new avenues for revenue," said Vance Lawson, CoreCommerce's COO.
One of the many nonprofits using CoreCommerce's e-commerce shopping cart is Ordinary Hero, a Franklin, Tennessee based nonprofit that works with orphans locally and worldwide, raising adoption awareness. Founder Kelly Putty was inspired to start the outreach after being made aware of the needs of orphaned children and the adoption of her son from Ethiopia. "Having an online store has been huge for our organization. We have been able to sell merchandise and create a fundraising program for adoptive families and mission trips," said Melissa McClenathan of Ordinary Hero. "The income generated from the store allows us to cover our day to day needs as well as giveaway grants to adoptive families and mission trip outreaches."
Tennessee Literacy Coalition has also incorporated an online store into their website to promote Made In Nashville, a yearly fundraising event featuring local musicians and artisans.
The nonprofit, which focuses on adult education and literacy in Tennessee, uses their online store to collect vendor fees for Made In Nashville, sell merchandise and manage donations. "As a nonprofit, the Tennessee Literacy Coalition is highly dependent upon donations. With CoreCommerce, we have been able to coordinate our programs more efficiently allowing our community partners and organizational members to register online, donate to our organization and purchase vendor booths for our annual Made in Nashville event," explained Tennessee Literacy Coalition Executive Director, Suzanne Horne.
All qualified nonprofits interested in using CoreCommerce are encouraged to sign up for a free 15 day trial and submit proper 501(c)(3) documentation to receive the special offer rate. Please visit CoreCommerce Nonprofits for more information.
About CoreCommerce:
CoreCommerce is the leading hosted ecommerce shopping cart solution for entrepreneurs and
growing businesses. Founded in 2001, CoreCommerce provides easy to use, feature-rich solutions you need to create an engaging online store, including integration with over 100 partners that offer a variety of payment gateways, shipping and fulfillment, e-mail marketing and social media services. Respected for their Legendary Support™, Core Commerce has a knowledgeable, friendly customer service team that is devoted to helping you craft a dynamic online store.
Winner of the 2012 American Business Awards' Gold Stevie® for Programming and Design, and two Silver Stevie® Awards for both Computer Software and E-commerce website categories.