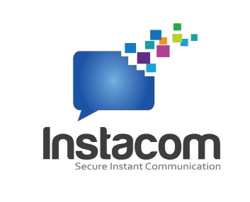 "It's time for organizations all over the world to take control of their data, because your business is YOUR business!"
Instacom CTO, Daniel Zborovski
Toronto, ON (PRWEB) April 24, 2013
Is there a viable solution to keep corporate data safe and secure from the watchful eye of the US Government under the proposed CISPA? Yes, there is. Introducing Instacom, the secure communication solution for business.
"We strongly believe that organizations should be in control of their own data, files and communications," explains Daniel Zborovski, CTO of Instacom. "People need to be aware of the consequences of the 'Public Cloud', where you don't own your data. Your business is your business and it should be kept that way. Instacom not only encrypts all data, it goes above and beyond the industry standard of SSL, and all of the data lives on the end user's servers in their own "Private Cloud."
It was announced last week that the US Congress passed the bill known as CISPA, short for Cyber Intelligence Sharing and Protection Act, and now this bill will be the topic of discussion in the US Senate. How does this affect businesses and corporate organizations?
Any company using third party cloud-based programs, including but not limited to Google Drive, iMessage, Microsoft 365, Dropbox, etc., will give the US Government and law enforcement the ability to view all company-owned emails, files, and IM conversations without requirement of the company's knowledge or consent.
Individuals situated outside of the United States may think that all of this does not affect virtual privacy... Think again. Since almost all of the cloud-based platforms we use today are operated by companies based in the US, and the data is stored on their servers, the government will have full access to any information they request. This will affect virtual privacy in corporate organizations on a global level.
About D2M Software Inc.
Desktop 2 Mobile (D2M) Software, developers of Instacom, evolved from an IT service business in Toronto, Canada, that has been providing support and management to hundreds of clients for over 20 years. We identified the risk of mobile computing and communication in today's corporate organizations and have overcome this growing risk with Intacom, the ultimate secure communication solution. We believe that organizations all over the world should be able to communicate and collaborate within their internal and external network in a secure environment seamlessly with desktop and mobile devices, while upholding the Mobile Device Management regulations and compliance standards set out by their organization.
Our development team and support is all in-house in Canada at our Toronto office. We strongly believe in supporting our homegrown talent and do not source any development overseas. Our team focuses on the combination of strategic technological methods, end user experience and value. It's this focus that has allowed us to create award-winning solutions used all over the world.