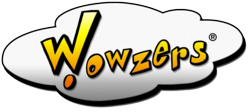 We want to make sure that our users can take full advantage of everything we have to offer.
Chicago, IL (PRWEB) April 19, 2013
Teachers using the award-winning digital learning solution Wowzers® in their classrooms will now enjoy an even more supportive, more personalized experience, as the company revamps its customer support program.
In addition to its existing e-mail and phone-based customer support, Wowzers will now offer one-on-one product web demos for any current or new user who wishes to receive additional training. The Wowzers' enhanced customer support program will also include live chat hours from 8am to 5pm EST, ensuring that that teachers have the extra support when they need it most – during the school day.
"Because teachers work with Wowzers in their classrooms during the school day, we want to make sure that they can get immediate attention and answers when they have a question or need more information about a specific feature or technical issue," said Andrew Howard, president of Wowzers. "Wowzers is a great tool for students and teachers and we want to make sure that our users can take full advantage of everything it has to offer currently as well as any new upgrades that we introduce."
As part of its enhanced customer support program, Wowzers will also offer subscribers the opportunity to participate in weekly webinars that will provide a ground-up introduction to Wowzers' adaptive math content and showcase use case including: Common Core implementation and assessment preparation; blended learning environments/flipped classrooms; and differentiated learning via digital content and electronic devices. Participants will have the opportunity to ask specific questions via the chat function. Offered on Tuesdays and Thursdays, more information on the weekly webinars can be found at http://www.wowzers.com/webinar.
To lead its customer support efforts, Wowzer's has recently appointed Ryan Hack as Education Solutions Specialist. A veteran high school teacher and coach at Chicago Public Schools, Hack holds a Master of Arts in Teaching Degree from National Lewis University. As a former teacher, Hack is uniquely qualified to understand the needs and the learning curve that teachers often face when new tools are introduced into the classroom.
All of Wowzers' customer support initiatives are available at no cost to Wowzers' subscribers. For more information, please visit http://www.wowzers.com.
About Wowzers®
Founded in 2010, Wowzers is an adaptive online learning platform designed to engage students via virtual story-driven games and activities. The Wowzers programincludes math Common Core curriculum for grades 3-8, and is built on a powerful, cloud-based platform that adapts to the learning style of each student for a truly personalized and effective learning experience anywhere there is an internet-connected device.
Wowzers has been recognized with the CODiE Award for Best K-12 Solution and Best Classroom Management System from the Software & Information Industry Association (SIIA) and as a 2012 Top 100 Product by District Administration Magazine.
The experts at Wowzers also offer weekly Digital Learning Webinars geared to assist educators seeking to bring their classrooms into the twenty-first century. For more information on Wowzers, visit http://www.wowzers.com, find us on Facebook or reach out via Twitter at @Wowzers.