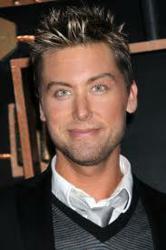 If you are of an age or somehow at risk, go get it done.
Beverly Hills, CA (PRWEB) April 22, 2013
In honor of March being Colon Cancer Awareness Month, actor and singer Lance Bass opted to undergo colonoscopy screening at La Peer Health Systems' Colonoscopy Center of Excellence.
"I wanted to get this done because…I host a radio show and I wanted our listeners to have the courage to go in and get checked out," said Bass, who is also an actor and former member of the AMA-winning pop group *NSYNC.
Widely regarded as the gold standard in colon cancer screening, a colonoscopy is both a diagnostic and preventative procedure, in that it allows doctors to remove precancerous polyps before colon cancer can develop. Research shows that colonoscopies detect up to 98% of colorectal tumors.
Bass, who lost a friend to colon cancer at the age of 40, underwent a colonoscopy to remind people that the procedure really does save lives.
Along with raising awareness about colon cancer, which is the second leading cause of cancer death in the US, Bass hopes his decision to undergo colonoscopy screening will help alleviate anxiety surrounding this dreaded procedure.
"Many people put off scheduling this crucial screening due to fear of the preparation process," said La Peer's Dr. Siamak Tabib, who specializes in conditions of the digestive tract and performed the exams on Bass. "My hope is that the public will see a well-known figure like Bass getting a colonoscopy and decide to get screened too."
"My experience with Dr. Tabib was amazing," said Bass, who went on to joke that he didn't remember a thing.
Performed under general anesthesia, colonoscopy exams involve the insertion of a flexible colonoscope tube, which allows doctors to visualize the rectum and intestine. Although individuals should begin undergoing regular colonoscopies at age 50 (earlier if there's a family history of cancer or concerning symptoms), many people hesitate to get screened out of fear of the preparation process.
"If you are of an age or somehow at risk, go get it done," said Bass. "Everyone has been so nice. I was never nervous, not one time."
The Colonoscopy Center of Excellence aims to provide high quality patient care to those in need of colon cancer screening. As part of their humanitarian efforts, the Colonoscopy Center of Excellence seeks to contribute to further colon cancer research so future treatments will exceed the ones offered today.
La Peer Health Systems is an outpatient surgery center in Beverly Hills, founded by doctors and focused on providing excellent patient care alongside the most cutting-edge medical treatments available. With 48 world-renowned physicians in 13 specialties, we offer comprehensive medical treatment that takes patients from consultation to diagnosis, treatment, surgery, and ultimately aftercare. Our 13 medical departments include orthopedics & sports medicine, gastroenterology, head & neck surgery, colorectal & general surgery, podiatry, ophthalmology, pain management, plastics & reconstructive surgery, gynecology, spine surgery, interventional cardiology, bariatric surgery, and anesthesiology. Unlike large hospitals, La Peer's unique structure offers extremely personal care in a safe and controlled environment.
To learn more about the Colonoscopy Center of Excellence, visit: http://www.colonoscopyMD.com/