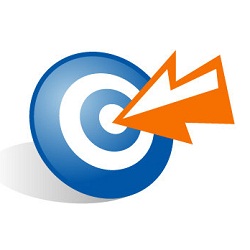 (PRWEB) April 22, 2013
Since 1994, Best of the Web has been a reliable source for meaningful guidance online, offering a comprehensive directory of content-rich, well designed websites sorted into relevant categories by a team of human editors. BOTW has come a long way since its start 19 years ago when it first provided a platform for users to nominate and vote for best-in-class websites: now the BOTW Directories contain over 100,000 categories in which millions of listings are precisely placed.
After 19 successful years, the Internet's oldest directory is excited to be rolling out an exciting new product: Introducing ProListings, which allow customers to add up to three sublistings as featured content alongside their normal BOTW Directory listing. Users can highlight the most interesting pages of a business website and attract an even greater audience through select featured content. To celebrate its 19th birthday, BOTW ProListings are now available in the classic Web Directory, UK Directory, and Blogs Directory.
Maintaining relevant and reliable directories requires not only a dedicated and talented staff, but also constructive user input. For 19 years of success and a reputation for excellence, Best of the Web thanks its staff as well as its many loyal users. That's why BOTW is commemorating the occasion not only with a new product, but also the biggest discount of the year.
For one day only, on April 22, BOTW customers can save 50% on all submissions by using the promotional code PRO50. This discount code can be applied to directory listings, sponsorships, and the all new ProListings in the Web Directory, UK Directory, and Blogs Directory. This discount is also available for Premium business listings in the BOTW Local Directory. Earning the desirable BOTW seal of approval has never been simpler or more affordable. BOTW users can submit any time today to take advantage of these savings while they last.
---------------------------------------------------
About Best of the Web
"The Internet's oldest directory" began in 1994 as an awards site where users voted for the best websites across a spectrum of categories. BOTW since expanded into a series of comprehensive directories, categorizing and describing content-rich websites, and providing authoritative resources for niche interests through not only the original Web Directory, but also the UK & Ireland Directory, Blogs Directory, and Local Directory. For more information visit the BOTW Blog.