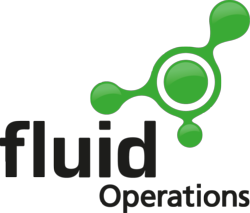 Walldorf, Germany (PRWEB) April 22, 2013
fluid Operations (fluidOps), leading provider of cloud and data management solutions based on semantic technologies, today announced its participation in this year's Semantic Technology & Business Conference (SemTechBiz) taking place June 2 to 5 in San Francisco, USA. SemTechBiz brings together today's industry thought leaders and practitioners to explore the challenges and opportunities jointly impacting both corporate business leaders and technologists.
During the event, fluid Operations representatives will be presenting and demonstrating the Information Workbench, a platform for cloud-based data management that capitalizes on Linked Data, semantic technologies, cloud and virtualization technologies, and allows partners and customers to build innovative Linked Data applications and customized solutions.
fluidOps Platform for Linked Data Applications – Turning Data into Competitive Advantage
The Information Workbench delivers out-of-the-box functionalities for the semantic integration of heterogeneous data sources going beyond the boundaries of individual data silos. It allows users to semantically integrate and connect enterprise data sources (e.g. relational databases, XML databases, etc.), open data sources (e.g. Linked Open Data, Open Data portals, social media, etc.) and infrastructure resources, and gives them unparalleled insight into their data.
Following the paradigm of XaaS (Everything as a Service) and leveraging innovative cloud and virtualization technologies, the platform enables the self-service and on-demand delivery of data to end users regardless of geographic or organizational separation of provider and consumer. A company can thus combine Linked Open Data from around the world with their own data and use the resulting knowledge to improve their business.
A self-service, flexible User Interface allows for collaborative authoring and linking of unstructured and structured semantic data, and supports semantic search, business intelligence and analytics, as well as the visual exploration of data.
Designed as a self-service platform, the Information Workbench comes with a rich Solution Development Kit (SDK) and provides all the tools and features needed for building customized Linked Data applications meeting the needs and requirements of specific industries and customers. The SDK includes an open API, semantic data integration through data providers, support for OWL ontology modeling and semantic data management, rules and workflows, as well an extensible pool of pre-defined widgets enabling dynamic visualizations and reports.
Companies from various industries have already discovered the potential of Linked Data and have started to successfully implement solutions on top of the Information Workbench. Examples include applications developed together with partners and industry experts for dynamic semantic publishing, semantic master data management, protein engineering, drug research, data center management, and many more.
fluidOps at SemTechBiz San Francisco 2013
On June 3 from 4:30 pm – 4:50 pm, Dr. Peter Haase, Lead Architect for Research and Development at fluid Operations, will be holding a presentation entitled "The Information Workbench Platform for Linked Data Applications" and highlighting the key aspects of the Information Workbench.
Additionally, on June 3 at 1:30 pm – 2:15 pm, Dr. Michael Schmidt, Senior Architect for Research and Development at fluid Operations, and Timo Weber, Project Manager at Freudenberg IT, will be holding a presentation entitled "A Semantic Approach to Cloud Infrastructure Management at Freudenberg IT". The presentation will report on how Freudenberg IT successfully leveraged the fluidOps Platform to automate processes in enterprise clouds.
To see a live demonstration of the Information Workbench and to learn more about fluidOps solutions, please visit booth 130. To schedule a meeting in advance, please contact Gretchen Hydo at Gretchen(at)Chatterboxink(dot)com or call (818) 203-6060.
To register for SemTechBiz 2013, please follow SemTechBiz link for registration. To register for press credentials please visit SemTechBiz link for press registration.
For more information on fluidOps products please visit http://www.fluidops.com or contact us at sales(at)fluidops(dot)com.
Press inquiries should be directed to Gretchen(at)Chatterboxink(dot)com or by phone at (818) 203-6060.
About fluid Operations:
fluid Operations™ (fluidOps), an innovative software company headquartered in Walldorf, Germany, provides an open platform which allows for the semantic integration of structured and unstructured data across business and IT stacks and delivers the flexibility needed to optimize information management, data integration, self-service IT, IT operations, and IT service management. This basis is leveraged to deliver our cutting-edge infrastructure and cloud monitoring, management and orchestration solution, the eCloudManager™, as well as the Information Workbench™, a cloud-based Linked Data and Big Data management platform. Using a rich Solution Development Kit, partners and customers can extend the platform and build new solutions and apps for different industries and sectors. Gartner Analysts named fluidOps "Cool Vendor in the SAP Ecosystem" in 2010. In 2012, fluid Operations won the "Best in Cloud" Award in the category "Infrastructure as a Service – Private Cloud". fluidOps' Conference Explorer app won the Linked Data-a-Thon at the 2011 International Semantic Web Conference and was placed in the WWW 2012 Metadata Challenge. For more information about fluidOps and its products and solutions please visit http://www.fluidOps.com.