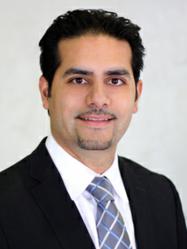 I can't begin to tell you how much this recognition means to me as a physician.
Beverly Hills, CA (PRWEB) April 23, 2013
Board-certified urologist Premal J. Desai, M.D., of La Peer Health Systems of Los Angeles, has been named a Patients' Choice Award recipient. As voted by his patients, Dr. Desai received more than just positive reviews -- rave reviews.
"I can't begin to tell you how much this recognition means to me as a physician," Dr. Desai said. "To be honored for my work and service provides a constant reminder as to why I've remained committed to the medical profession for so many years. It's because of my patients and the service I am able to provide to them."
Every month, more than 200,000 patients across the U.S. provide online feedback about their experiences with their physicians and dentists. They provide overall opinions and rate various components of care, such as bedside manner, doctor-patient face time, degree of follow-up, and courtesy of office staff. The Patients' Choice Award is bestowed on physicians and dentists who have received near perfect scores, as voted by their patients.
While every year many physicians receive positive reviews from their patients, the Patients' Choice Awards highlight and recognize doctors that have overwhelmingly positive reviews. This recognition is reserved for doctors who make a significant difference in the lives of their patients. In 2012, of the nation's 830,000 active doctors, only 5% were accorded this honor by their patients.
"It is my belief that providing the most compassionate care and working with my patients in a team approach is paramount to being a skilled physician and necessary in order for patients to receive quality care," said Dr. Desai.
Premal J. Desai, M.D. is a board-certified urologist in Los Angeles specialty trained in laparoscopic and robotic surgery for urologic cancers. He is a diplomat and board-certified by the American Board of Urology. Dr. Desai completed a dual degree with honors from Union College of New York (Magna Cum Laude) and Albany Medical College (Alpha Omega Alpha). Dr. Desai completed his general surgery internship and general urology residency training at the esteemed Loma Linda University. This was followed by a highly competitive specialty fellowship at the prestigious Mayo Clinic in Arizona. There, Dr. Desai trained in robotic and laparoscopic urologic surgery with a specialization in prostate, bladder, and kidney cancer while also serving as Assistant Professor of Urology.
La Peer Health Systems is an outpatient surgery center in Beverly Hills, founded by doctors and focused on providing excellent patient care alongside the most cutting-edge medical treatments available. With 47 world-renowned physicians in 13 specialties, comprehensive medical treatment is offered that takes patients from consultation to diagnosis, treatment, surgery, and ultimately aftercare. The 13 medical departments include orthopedics & sports medicine, gastroenterology, head & neck surgery, colorectal & general surgery, podiatry, ophthalmology, pain management, plastics & reconstructive surgery, gynecology, spine surgery, interventional cardiology, bariatric surgery, and anesthesiology. Unlike large hospitals, La Peer's unique structure offers extremely personal care in a safe and controlled environment.
To learn more about La Peer Health Systems, visit http://www.lapeerhealth.com.