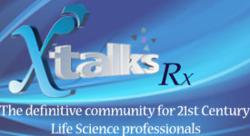 New approaches, such as Minimal Anticipated Biological Effect Level (MABEL), can inform go/no-go decisions for additional clinical research
Toronto, Canada (PRWEB) April 22, 2013
Pre-clinical assessment of a novel investigational product should include an evaluation of the compounds' pharmacokinetic/pharmacodynamic (PK/PD) profile. This information, combined with toxicology studies, is crucial for deciding dosage regimens. New approaches, such as Minimal Anticipated Biological Effect Level (MABEL), can inform go/no-go decisions for additional clinical research.
In this webinar, a case study using the immunotherapeutic small molecule VTX-2337, will help to show how this preclinical evaluation can be done effectively. VTX-2337 is a potent and selective small molecule (<500 MW) TLR8 agonist that activates myeloid dendritic cells, monocytes and NK cells to produce both chemokines and Th1 polarizing cytokines, including TNFα, IL-12 and IFNγ.
The presenter, Dr. Gregory Dietsch, Vice President of Research at VentiRx Pharmaceuticals, will discuss translating preclinical pharmacology to clinical activity with Myriad RBM's Inflammation MAP.
To join the webinar and engage in an online discussion about preclinical pharmacology and VTX-2337, visit: http://xtks.in/xto594wp
Xtalks, powered by Honeycomb Worldwide Inc., is a leading provider of educational webinars to the global Life Sciences community. Every year, thousands of industry practitioners turn to Xtalks for access to quality content. Xtalks helps Life Science professionals stay current with industry developments, trends and regulations. Xtalks webinars also provide perspectives on key issues from top industry thought leaders and service providers.
To learn more about Xtalks, visit http://xtalks.com/ContactUs.ashx.
Contact:
Karen Lim (416) 977-6555 ext 227
clientservices(at)xtalks(dot)com