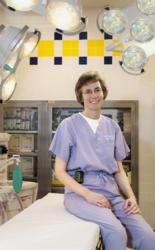 "Shriners Hospitals for Children and ABA share a passion for the patient care, education, research and advocacy so essential to those affected by burns," explained Dr. Palmieri
Palm Springs, CA (PRWEB) April 23, 2013
Every two minutes, a hospital in the U.S. cares for at least one burn-related injury, accounting for the more than 450,000 such injuries in any given year. Unfortunately, far too many of these occur in children, who often require special medical attention to address their needs.
At the 45th Annual Meeting of the American Burn Association (Apr. 23-26; Palm Springs, Calif.) – a professional society of more than 3,500 burn care professionals – researchers from several Shriners Hospitals for Children facilities will spotlight the health care system's cutting-edge research and clinical expertise as a leading pediatric burn care provider. In addition to more than 40 Shriners Hospitals for Children studies accepted for presentation at the conference, the non-profit health care system of 22 facilities in the U.S., Canada and Mexico will toast the leadership of Tina Palmieri, MD, FACS, FCCM, assistant chief of burns at Shriners Hospitals for Children – Northern California and outgoing president of the ABA.
"Shriners Hospitals for Children and ABA share a passion for the patient care, education, research and advocacy so essential to those affected by burns," explained Dr. Palmieri. "Over the past year, ABA has helped build bridges that will leave a lasting impact on the quality of burn care, and I'm thrilled with the example set by my own Shriners Hospitals for Children network."
In her one-year tenure as ABA president, Dr. Palmieri has worked to foster greater collaboration among health care professionals across the burn care continuum. These efforts to forge new alliances in disaster management, burn prevention and patient outcomes culminated in a partnership conference attended by members of the International Association of Fire Fighters, the U.S. Department of Health and Human Services and the National Fire Protection Agency, as well as health care professionals, hospital administrators and burn survivors. They also resulted in disaster planning sessions that may form the foundation for a national burn disaster response strategy.
Dr. Palmieri's efforts to build broader perspective for burn prevention and care are evident in the work of the ABA, but they also have turned the tide at individual research centers like Shriners Hospitals for Children. The Shriners Hospitals for Children system is dedicated to providing specialty pediatric care for burns, among other conditions, but it also helps to advance cutting-edge research on a broad variety of topics. Among the more than 40 studies from Shriners Hospitals for Children accepted for presentation at the ABA annual meeting, notable highlights include research on disaster management, the use of video games for burn rehabilitation and burn survivor experiences.
As Dr. Palmieri observes, "The future of the ABA – and of expert burn care in general – rests in strategic partnerships and a commitment to innovative scholarship. These are values we embrace every day at ABA and at Shriners Hospitals for Children, where our mission for bringing 'love to the rescue' is present in everything we do and in every place we work: from the laboratory bench all the way to the bedsides of children who need us most."
To learn more or to donate to Shriners Hospitals for Children, visit ShrinersHospitals.org or call 800-241-4438.
About Shriners Hospitals for Children
Shriners Hospitals for Children is changing lives every day through innovative pediatric specialty care, world-class research and outstanding medical education. The 22 facilities in the United States, Canada and Mexico provide advanced care for children with orthopaedic conditions, burns, spinal cord injuries, and cleft lip and palate.
Shriners Hospitals for Children is a 501(c)(3) nonprofit organization and relies on the generosity of donors. All donations are tax deductible to the fullest extent permitted by law. To learn more about Shriners Hospitals for Children, please visit http://www.shrinershospitalsforchildren.org.
____________________________________
American Burn Association. "Burn Incidence and Treatment in the United States: 2012 Fact Sheet." 2012. Accessed on Apr. 15, 2013. http://www.ameriburn.org/resources_factsheet.php.
Centers for Disease Control and Prevention. "Burns Safety: The Reality." 2012. Accessed on Apr. 15, 2013. http://www.cdc.gov/safechild/burns/.
American Burn Association. "About ABA." 2005. Accessed on Apr. 15, 2013. http://www.ameriburn.org
Media contact:
Mary Cunney, MSLGROUP
646.500.7663; mary.cunney(at)mslgroup(dot)com
Catherine Curran, Shriners Hospitals for Children
916.453.2218; ccurran(at)shrinenet(dot)org