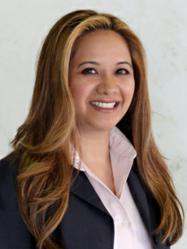 It is both humbling and exhilarating to be recognized as a SuperDoctor®, because it's a reminder that I am contributing to my patients and the medical community in a meaningful way.
Beverly Hills, CA (PRWEB) April 23, 2013
Liza Capiendo, MD, a Beverly Hills colorectal and general surgeon at La Peer Health Systems, has been distinguished as a Southern California SuperDoctor® for the second year in a row. Dr. Capiendo was nominated for the prestigious SuperDoctor® title by fellow surgeons, physicians, and other medical professionals based on her credentials and outstanding achievements in the field of colorectal surgery.
The SuperDoctors® title is an honor reserved for only 5% of all physicians in Southern California and is based on ten indicators or peer recognition and professional achievement.
"It is both humbling and exhilarating to be recognized as a SuperDoctor®, because it's a reminder that I am contributing to my patients and the medical community in a meaningful way," said Dr. Capiendo.
The SuperDoctors® nomination involves a rigorous and multi-step process in which highly-credentialed physicians are asked to select colleagues whom they would seek treatment from if they required medical care in that particular field. Once these candidates have been established, a small percentage of SuperDoctors® are selected based on criteria such as years of experience, leadership positions, academic positions, and research publications.
This year, Dr. Capiendo is featured in the January 2013 edition of Los Angeles Magazine and is highlighted as a SuperDoctor® for her excellent reputation and contribution to the field of colorectal surgery.
Dr. Liza M. Capiendo is a board-certified colorectal and general surgeon with medical expertise in the laparoscopic treatment colorectal and pelvic floor disorders, with emphasis on women's colorectal health. After earning her medical degree at Loma Linda University, Dr. Capiendo went on to a six-year surgical residency at Martin Luther King/Drew Medical Center, where she received Surgical Resident of the Year three times, and followed with a fellowship in colorectal surgery at the University of Southern California (USC). Dr. Capiendo is now an attending and active member of the teaching faculty at Cedars Sinai Medical Center where she is also a surgeon with Los Angeles Colon and Rectal Surgical Associates.
Dr. Capiendo is an internationally acclaimed surgical expert and has been featured on multiple television programs, including NBC 4 News, ABC 7 News, and the DailyNews.com. She has also presented at numerous educational conferences and has authored original research published in the prestigious Journal of Immunopharmacology. Dr. Capiendo has a passion for giving back to the community and has dedicated her time towards volunteering with the Social Action Community Clinic, leading a team for the Revlon Run/Walk for Breast Cancer, and sharing her medical knowledge with the public on the "Ask Your Doctor" Inland Empire radio show. Dr. Capiendo also participated in Scopefest in March along with several of her colleagues at La Peer Health Systems. During Scopefest, La Peer doctors, nurses, and staff had colonoscopy screenings to spread awareness of the importance of the procedure in honor of Colon Cancer Awareness Month.
Dr. Capiendo performs a variety of outpatient procedures at La Peer. La Peer Health Systems is an outpatient surgery center in Beverly Hills, founded by doctors and focused on providing excellent patient care alongside the most cutting-edge medical treatments available. With 40 world-renowned physicians in 13 specialties, we offer comprehensive medical treatment that takes patients from consultation to diagnosis, treatment, surgery, and ultimately aftercare. Our 13 medical departments include orthopedics & sports medicine, gastroenterology, head & neck surgery, colorectal & general surgery, podiatry, ophthalmology, pain management, plastics & reconstructive surgery, gynecology, spine surgery, interventional cardiology, bariatric surgery, and anesthesiology. Unlike large hospitals, La Peer's unique structure offers extremely personal care in a safe and controlled environment.
More information about La Peer Health Systems can be found at http://www.LaPeerHealth.com