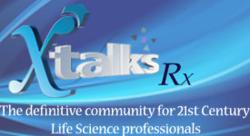 Nanotechnology is an emerging technology with enormous potential in the bioscience industry, including biotechnology, medicine, medical technology, disease treatment and human healthcare
Toronto, Canada (PRWEB) April 24, 2013
Join the presenters for a live presentation that will include a case study of a company using nanotechnology in targeted therapeutics and drug development.
Dr. Toby Gill, industry expert on nanotechnology, will provide an overview of the current developments taking place around the applications of nanotechnologies in the field of Biosciences. This general introduction is aimed at those interested in learning more about the emerging applications of nanotechnologies in biosciences.
Dr. Jeff Hrkach, Senior Vice President of Technology, Research and Development at BIND Therapeutics, will then present a case study that includes different approaches to targeted therapeutics such as molecularly targeted drug molecules, nano medicines and antibody-drug conjugates.
A live Q&A with the audience will follow the main presentation. For more information or to register for this event, please go to http://xtks.in/xto596p.
Xtalks, powered by Honeycomb Worldwide Inc., is a leading provider of educational webinars to the global Life Sciences community. Every year, thousands of industry practitioners turn to Xtalks for access to quality content. Xtalks helps Life Science professionals stay current with industry developments, trends and regulations. Xtalks webinars also provide perspectives on key issues from top industry thought leaders and service providers.
To learn more about Xtalks, visit http://xtalks.com/ContactUs.ashx.
Contact:
Zayeeta Dasgupta, M.Sc in Life Science and Business Management
1-(416) 977-6555 ext. 260