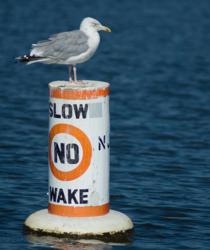 Jupiter, Florida (PRWEB) April 20, 2013
DMG Productions proudly educates the public on ways to safely enjoy the open waters this season.
In 2011, the U.S. Coast Guard counted 4,588 accidents that involved 758 deaths, 3081 injuries, and approximately $52 million dollars of damage to property as a result of recreational boating accidents. With holidays like Memorial Day and Independence Day right around the corner, it's important to educate yourself on the best ways to stay safe while out on the water.
Whether you're an expert boater, or just beginning to bear your sea legs, following these quick tips can help keep your boating experience from going awry.
Boaters should always be prepared for any possibility while on the water. For this reason, boaters should follow a pre-departure checklist prior to embarking. Many states provide boating checklists online. For example, the state of Montana provides a checklist, which includes items required by the State and Federal Law (life jackets, fire extinguishers, ventilation systems, navigational lights, etc.). In addition, such checklists also include suggested personal comfort items like sunglasses, sunscreen, and warm clothes, as well as emergency gear and other recommended items. Following a pre-departure checklist is the best way to ensure that boating safety is followed.
It is vital to check the weather prior to departing on your sea-bound journey. Calm winds and seas make for enjoyable water sporting and boating. Even a light chop and a fresh breeze can provide a stimulating sailing experience. Boaters who tread the waters often know just how quickly conditions can change; going from serene seas to a disastrous debacle in a matter of moments. Checking local radar and weather forecasts prior to departure can ensure safety for you and your family.
There are many things to take into consideration before leaving port. For one, developing a float plan is essential to boat safety. This important task lets family and friends know where you plan to go and when you plan to return, so in the instance that something unforeseen does happen it will be easier to track you down.
Avoiding alcohol is another practice to consider. It is said that the probability of being involved in a boating accident doubles when alcohol is involved. According to the U.S. Coast Guard, alcohol use is the leading contributing factor in fatal boating accidents, and was listed as the leading factor in 16 percent of all boating deaths in 2011.
In addition to thinking of your safety, there is a dire need to consider the safety of marine animals when out on the water. According to the Alliance of Marine Mammal Parks and Aquariums, boaters should avoid excessive boat speed and abrupt changes in speed or direction, as many endangered manatees and animals alike have been sliced by propellers when boaters ignore speed limits. By following speed guidelines, you not only help to protect marine wildlife, but the lives of those traveling with you on your vessel. They also advise boaters to keep a safe distance from marine animals, and to remember that wild animals can be unpredictable and aggressive.
"Boat safety is really important, but most people just don't take the time to learn about the extra precautions that can help keep them out of harm's way," said Chad Densen, Production Manager for DMG Productions. "Safety has to come first, it is for this reason that we will be shooting all of the content for this upcoming episode on a 32ft Sailfish," he said.
About DMG Productions:
The DMG production team consists of producers, cameramen and editors that have worked for CNN, TLC, Discovery, and other major news and cable networks. Our staff includes personnel specialized in various fields from agriculture to medicine, independent films to regional news. Our field producers utilize the core concepts from our producers who storyboard our programs, and work closely with experts in the field to develop the educational programs. This powerful force enables us to consistently produce commercial-free, educational programming that both viewers and networks depend on.
For more information, visit http://www.dmgproductions.org.
Media Contact
Chad Densen, Production Manager
DMG Productions
(866) 496-4065 X 801
Chad(at)dmgproductions(dot)org