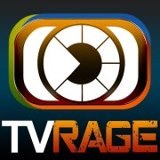 (PRWEB) April 19, 2013
Today TVRage shines a spotlight on the fifth and final entry in Adam Langton's in-depth series of guides to all the upcoming network pilots. This time out, Adam casts his gaze onto the little engine that (sometimes) can of broadcast TV, that being The CW. Some of the shows covered include the romantic drama with aliens "Oxygen", the post-nuclear war tale "The 100", the X-Men-esque American update of "Tomorrow People".
Here is an excerpt from the piece, covering the historical melodrama "Reign":
"The next pilot we're 'Eagerly Anticipating' is a rare one for The CW: there are no supernatural elements involved. However, there is an immersive setting that would seem foreign to viewers--'Reign' takes place in Sixteenth Century France. The previously unknown and untold story of Mary Queen of Scots' rise to power when she arrives in France as a 15-year-old, betrothed to Prince Francis, and with her three best friends as ladies-in-waiting. The secret history of survival at French Court amidst fierce foes, dark forces, and a world of sexual intrigue;" the Logline suggests a potential series mired in actual history, with some embellishments and dramatic elements added."
Although it was common for fifteen-year-olds to be sexually active in the Sixteenth Century, given The CW's intent to include "sexual intrigue" in the pilot's description, I'm pleased they've cast a twenty-two year old in the lead role. Australian actor Adelaide Kane ('Power Rangers R.P.M.', 'Teen Wolf') will play the Queen Regnant of Scotland herself.
That definitely seems like a "Game of Thrones" for the teen set. Still, it's surprising that more copy-cats of that show don't exist already. To read more about "Reign", and all the other CW pilots in the works, just click here. It's definitely worth the read.