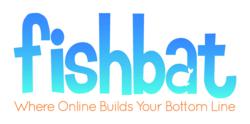 Customers like interaction because it makes them feel important...
Bohemia, NY (PRWEB) April 23, 2013
On April 23, one of the nation's leading online marketing companies, fishbat, highlights the top 5 greatest contributions that social media has made to society.
Justin Maas, vice president of client relations at fishbat, says the public tends to amplify the negative press surrounding social media and its capabilities. "One of our account executives, Samantha Rupert, developed a list to illuminate the most useful aspects of social media," Maas says. "She came up with a list of the most important social media contributions and spotlighted their affect on society. To be honest, I think social media has made a lot of accomplishments in the past few years. It's definitely an underestimated, yet overly criticized, means of communication that should be utilized more."
Maas says social media is one of the tools online marketing companies use to promote and maintain brand engagement, but it's also a platform for people to connect. Rupert says the top 5 social media contributions are:
1. Crisis management- Numerous disasters have shown that social media could be the best way to get in touch with people, while keeping phone lines free for emergency communication.
2. Crime-solving. Police departments, such as the NYPD, are tracking criminals through their public social media profiles, Rupert says in her blog.
3. Political influence. Individual voices could once again be heard with the ability to support political campaigns on social networks. "It's a lot easier now to express your political views and influence change with social media campaigns," Maas says. "Social media allows for an increase in visibility. Your message will be seen and shared by more people."
4. Making connections easier. International friends or family members living in different countries could share pictures with you for free. They could also communicate with you quicker than ever before. "There's no need for expensive international phone calls anymore," Maas says. "Social media accomplishes more at no cost."
5. Brand engagement. Social media has also revolutionized the marketing industry. Brands can communicate with customers effortlessly. "Customers like interaction because it makes them feel important," Maas says. "And they are. This gives businesses a way to communicate efficiently and it definitely influences sales. A customer will most likely buy something from a company who listens to them."
fishbat, Inc. is a full service online marketing company. Through social media management, search engine optimization (SEO), web design, and public relations, fishbat strives as a marketing firm to raise awareness about your brand and strengthen your corporate image.
#####