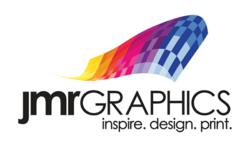 Vinyl truck graphics are an extremely effective way for a brand or company to get their name out there...
Central Islip, NY (PRWEB) April 22, 2013
On April 22, JMR Graphics, a nationwide trailer wraps manufacturer, releases a statement commenting on an article published by the Wisconsin State Farmer discussing the truck-wrapping strategy that USMEF-Korea has been embracing.
The USMEF (the United States Meat Export Federation) is cooperating with local meat distributors in a cost-effective marketing strategy that is bringing the message of the quality of U.S. beef and pork to millions of potential consumers in Seoul, Korea. Since the summer of 2011, USMEF has been using truck ads to give U.S. beef and pork more visibility. In these two years, "33 Korean delivery trucks have been wrapped with mouth-watering, full-color images of American pork and another 29 trucks with the ads for U.S. beef," according to the article.
The use of eye-catching ads on trucks and other transit vehicles isn't new, but what makes this particular form of advertising so appealing to brands and companies is the low cost. The article goes on to say that the USMEF paid about $700 per truck for the wraps, making it a cost-effective way to reach Seoul residents.
J.R. Lee, marketing manager for USMEF-Korea, says "The response from the company owners to this sales channel partner initiative has been very positive. They see these truck wrappings as a benefit – an endorsement from one of their best suppliers that helps them advertise one of their products. And for us, it is a very efficient and inexpensive way to get our message in front of thousands of consumers each day."
Representative TJ Pannell from JMR Graphics, a nationwide trailer wraps manufacturer, agrees with Lee. "Vinyl truck graphics are an extremely effective way for a brand or company to get their name out there. Everyone in Seoul has most likely seen one of those trucks promoting U.S. beef and pork without the USMEF having to empty their pockets."
JMR Graphics is an award-winning Nationwide 3M Certified Manufacturer of Graphics for over a quarter of a century. We specialize in branding companies through Fleet Graphics, Vehicle Wraps, Architectural Wall Graphics, Promotional Window Clings, Floor Graphics, Event Signage and much more. We offer a variety of 3M Graphics Films, which are specially designed for most surfaces that require a changeable, short and long-term application. Our exceptional "Turn Key Service" is backed with a 3M MCS Warranty to give you peace of mind when you need optimum performance for the intended life of your graphics. With our state-of-the-art, cutting-edge facility we inspire our clients by providing creative design, custom-printed graphics and handle a network of nationwide installers. JMR Graphics provides expert capabilities and capacities needed to meet any graphic challenge.
#####