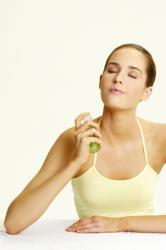 Miami, FL (PRWEB) April 19, 2013
A recent article from the University of Colorado Scribe noted the many dangers facings gym goers in their facilities, and mentioned the widespread growth of the certain dangerous bacteria that are lurking in commercial facilities nationwide.
The most dangerous germ currently lurking in gyms are known as the antibiotic resistant strains of MRSA (methicillin-resistant Staphylococcus aureus). For those unaware with the bacterium: MRSA are any strain of Staphylococcus aureus that has evolved, through natural selection, and has become resistant to antibiotics, which include antibiotics derived from penicillin.
Fernando Perez, of Probiotic Action explains why these super-germs are targeting gym-goers, and lends new insight on how to protect oneself against potential infection:
"These superbugs are directly related to the overuse of antibiotics. For gym goers who are constantly sweating and depleting themselves of fluids, the propensity to catch an infection while working out is heightened. In order to potentially protect themselves from a serious disease, making sure to clean gym equipment before use, and protect the body with ingested probiotics could be a preventative solution to stopping the spread of these germs," says Perez.
Perez continued to add that those who suffer from acne, and are using an antibiotic to treat their condition, may have heightened susceptibility with open sores if they are gym goers. Perez suggests using a probiotic driven acne treatment, and probiotic regimen to help combat disease internally and externally.
The use of probiotics and prebiotics internally, and externally, (as an acne treatment) have recently gained attention in the past few years for their claimed ability to fight off bad bacteria, and protect the immune system from potential infection. ( See the study here from UMNJ ).
Probiotic Action is an advanced acne treatment that uses Probiotics for acne containing the "good bacteria" that is naturally found on healthy human skin. By using probiotics, Probiotic Action is an effective treatment that restores the normal bacteria content on skin. Probiotic Action will successfully clear skin when used as an adult acne treatment while protecting skin against bad bacteria, free radicals, and pollutants.
*These statements have not been evaluated by the Food and Drug Administration. Probiotic Action is not intended to diagnose, treat, cure or prevent any disease.