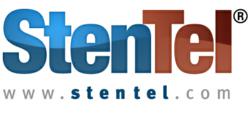 ...We are excited to have partnered with IQMax, a proven market leader in mobile dictation. Mobility is a necessity in supporting the flexibility demanded by our clients, -George Catuogno, President, Stentel
Springfield, Massachusetts (PRWEB) April 22, 2013
StenTel announced today it has entered into a partnership with IQMax, Inc. of Charlotte, NC to provide mobile dictation solutions for the legal and insurance industries. This will facilitate StenTel's ability to expand its current dictation and transcription services to offer a more comprehensive portfolio of solutions by enabling dictation and other recordings to be done via tablet or smartphone across the major mobile platforms.
StenTel is recognized in the legal and insurance industries for transcription services and other support technologies. "In our 50 year tenure in the documentation industry, we have watched information management technology evolve from traditional transcription with phone-in dictation to integrated technologies such as speech recognition and data analytics with natural language processing" states George Catuogno, President of StenTel. "With today's mobility marketplace, we are excited to have partnered with IQMax, a proven market leader in mobile dictation. Mobility is a necessity in supporting the flexibility demanded by our clients, and we are pleased to know that we can now make their jobs easier."
About StenTel
In business since 1966, StenTel is the only SysTrust/Soc3 certified national provider of transcription services for insurance claims and narrative dictation. The company's offerings include transcription, court reporting, contents pricing, and email encryption. StenTel's products and services are designed to enhance productivity, reduce costs, and enable the adoption of new technology in the legal and insurance fields. Additionally, StenTel provides the healthcare industry with health information management, clinical documentation, and revenue cycle management solutions. For more information, visit http://www.StenTel.com.
About IQMax, Inc.
Founded in 1999, IQMax is a privately held corporation based in Charlotte, NC. The company is an early pioneer in the field of mobile healthcare solutions and continues its dedication to providing trusted solutions for the healthcare industry. For more than 12 years, IQMax has been focused on the development of connected care solutions that connect, extend, and optimize data and applications, positively impacting healthcare providers and facilities alike. For more information, visit http://www.IQMax.com.
For more information, contact:
George Catuogno, President
(413) 746-8100
George.Catuogno(at)stentel(dot)com