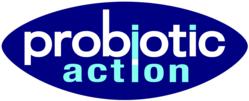 Miami, FL (PRWEB) April 22, 2013
With the release of a recent article from MensXP highlighting summer skin care tips for men, Probiotic Action announces that their acne treatment is not only for women, but for men suffering from acne as well.
"Men typically have larger pores on their skin so they are more prone to breakouts and clogged pores. They do not use any type of translucent powder like women do to absorb excess oil. They also spend more time out in the humid temperatures of summer, and hence are likely to have a problematic skin", states the article.
Fernando Perez, a Spokesman for Probiotic Action explains why probiotic action may be the best acne treatment for men to resolve their toughest skin issues
"For many years, skin care treatments, especially those defined as an acne treatment, have been targeted to women. With the increased use of Probiotic Action as an adult acne treatment Probiotic Action encourages men to try the product. Probiotic action is not only scent free and color free, but can be used discretely".
Probiotic action is different than other any other acne cream in that it is administered with a sprayer, rather than an acne cream that is placed on the skin, making it easy for men to make it part of their regiment after shaving or showering.
For more information on using probiotics for acne read more information here: http://www.probioticaction.com
Probiotic Action is an advanced acne treatment that uses Probiotics for acne containing the "good bacteria" that is naturally found on healthy human skin. By using probiotics, Probiotic Action is an effective treatment that restores the normal bacteria content on skin. Probiotic Action will successfully clear skin when used as an adult acne treatment while protecting skin against bad bacteria, free radicals, and pollutants.
*These statements have not been evaluated by the Food and Drug Administration. Probiotic Action is not intended to diagnose, treat, cure or prevent any disease.