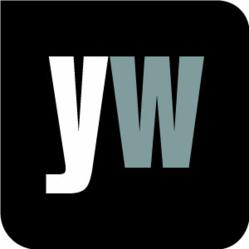 London, UK (PRWEB UK) 19 April 2013
A new study from researchers at Yale School of Medicine has identified a key genetic switch for brain maturation which, when inhibited, allowed old mice to learn new, complex motor tasks more quickly than their mature-brained counterparts did. According to Dr Stephen Strittmatter, who led the study, this research "suggests we can turn back the clock in the adult brain and recover from trauma the way kids recover."
With this in mind, Yourwellness Magazine turned to Tim Drake, who, with Chris Middletone, authored new book You Can be as Young as You think: Six steps to staying younger and feeling sharper, to find out how its possible to prevent the brain from ageing. Tim explained that people are like electricity, and young brains are like searchlights whilst older brains are 40 watt bulbs. "The challenge of retirement is that suddenly there's no external organisation switching you on. The good news is that you can be a searchlight in retirement, and not a 40 watt bulb."
Tim noted that the problem with brain age is that like tends to attract like. Old brains are well in their comfort zone when surrounded by like-minded people, and younger brains don't want to be dragged down by older brains. Tim categorised young brains by their high levels of sociability, openness to change, desire to have fun, creativity and humour; noting that research shows 25% to 35% of the population retain this enthusiasm and excitement throughout their lives.
Tim gave three main beneficial attitudes of young people today:
1. Diversity blind. Young people see the person, not their sexual orientation, colour or age.
2. Collaborators. Whilst older people view collaborating with others as a kind of cheating, young people collaborate well to solve tricky problems.
3. Adaptive. Young people welcome new technology and navigate it instinctively.
You Can be as Young as You think: Six steps to staying younger and feeling sharper is available from Amazon.
For more information, visit the gate way to living well at http://www.yourwellness.com.