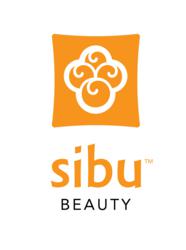 Planting trees in a local community park is an example of our corporate plans that are now in place and others that will continue to be implemented locally, nationally and globally."
Salt Lake City, UT (PRWEB) April 22, 2013
Sibu, LLC, a leading natural skincare and supplement company and also recognized for its fair-trade, sustainable and earth-friendly accomplishments has announced their additional commitment to be a local example of how both individuals and corporations can make a difference by getting involved.
In honor of both Earth Day and Arbor Day, Sibu, LLC will be donating 10% of all purchases made April 22 – 26, 2013, through the SibuBeauty.com website, to TreeUtah.org and at 3 p.m. on Friday, April 26th the entire Sibu, LLC staff will participate in a tree-planting event at Sugarhouse Park, Salt Lake City, UT.
President, Peter McMullin explained the company's upcoming activities, "Sibu, LLC was founded by my father and his commitment to both the planet and all people is a testimonial to the fact that one person can lead the change to make a difference. The sustainable, fair-trade practices he established for Sibu, LLC have been both recognized and blessed by His Holiness the Dalai Lama and the company is also becoming acknowledged here in our home state of Utah for business practices that positively effect peoples' lives and give back."
Sibu, LLC's CFO, Dusty McMullin added; "We are steadfast in our beliefs that making conscious contributions, being good citizens and dedicated earth partners is an integral part of our business culture and everyday lives. Planting trees in a local community park is an example of our corporate plans that are now in place and others that will continue to be implemented locally, nationally and globally."
Salt Lake City area residents are invited to participate by joining the Sibu team at the event. Bring along your shovels, gloves, work clothes and sunscreen and plan to get dirty…have some fun…and help keep the natural beauty intact for generations to come. For more details and to register for the tree-planning event, possible participants can email: info(at)sibubeauty(dot)com and put "Tree" in the subject line.
Sibu, LLC entire Sibu Beauty and Sibu Seven lines are cruelty-free and certified by the FSC (Forest Stewardship Council) for their environmentally appropriate, socially beneficial and economically viable practices.
About Sibu, LLC
The products of Sibu Beauty - a subsidiary of Sibu, LLC (http://www.sibu.com), and "The Sea Buckthorn Company" - are made with only premium sea buckthorn berries exclusively grown and harvested for the company in the Himalayan Mountains of Tibet. The company's meticulous harvesting process results in a more hardy and potent berry. Sibu's proprietary manufacturing process maximizes the efficacy of sea buckthorn raws, producing one of the most nutrient dense sea buckthorn products available on the market today. The Tibetan villagers who are responsible for harvesting Sibu LLC's sea buckthorn berries benefit from a fair trade agreement, safe and healthy working conditions and environmentally responsible practices that ensure they will enjoy the benefits of the sea buckthorn harvest for years.