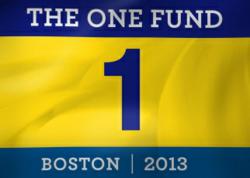 West Bridgewater, MA (PRWEB) April 21, 2013
Specialty Commerce Corp., one of the nation's leading multi-channel direct marketers, has made a charitable donation to assist those affected by the April 15 Boston Marathon attacks.
The One Fund Boston was created by Boston Mayor Thomas Menino and Massachusetts Governor Duval Patrick to assist the families most affected by the bomb attacks.
"Monday April 15th, 2013, was an incredibly trying day for the city of Boston and our nation. Patriots Day is a state holiday in Massachusetts, and a cherished day by the people of Boston and greater New England. It was during this celebrated day that bombings claimed the lives of three people while injuring many more. Acts of terrorism like the bombings at the Boston Marathon spread fear and panic," said Christian Feuer, President & CEO of Specialty Commerce Corp., "but they also highlight the strengths of our nation and our society. That is why our company has decided to donate to The One Fund Boston. It's our way of letting the community know that our hearts and thoughts are with them."
About Specialty Commerce Corp.
Specialty Commerce Corp. is one of the nation's leading multi-channel direct marketers. With a modern, efficient and finely tuned infrastructure we serve the women's hair fashion, medical hair loss and apparel markets, as well as providing continuing education for professionals. From operations in the U.S. and the United Kingdom, our catalogs, websites and retail stores serve a multinational cross section of customers around the world.
About Paula Young
Paula Young is the world's leading retailer of wigs, hair pieces and fashion add-ons, with more than two million active customers. For more than 30 years, Paula Young's mission has been to offer women of all ages beautiful, affordable hair solutions that help them develop the confidence to believe in themselves and their beauty.
About Especially Yours®
Especially Yours offers a wide assortment of fashionable, versatile wig and hairpiece styles and apparel for the fashion-conscious black woman. From special occasion to everyday wear, Especially Yours has choices for everyone – easy synthetic styles, human hair designs and weaves, as well as suits, dresses, choir robes, hats and more!
About Wig.com
Wig.com provides the ultimate resource for wigs and quality hairpieces. The collection of beautiful styles offers a variety of wig sizes, styles and colors to help you easily find what you're looking for. Wig.com is also devoted to the needs of women experiencing medical hair loss and is committed to easing them through this transitional time with a world of beautiful, comfortable wig options. At wig.com, finding a wig and wig care products doesn't have to be a complicated procedure.