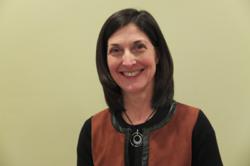 "She has impressed our customers and team as a very decisive, results-oriented and innovative business leader with a great operational perspective". ~ Geoff Thrope, CEO and co-founder of NDI
Cleveland, Ohio (PRWEB) April 23, 2013
NDI, a hybrid venture and commercialization firm that funds and develops innovative neurodevice technologies, has named Marilyn A. Eisele as president of its operations subsidiary, NDI Medical, LLC. NDI Medical reduces the time and cost of commercializing innovative technology by providing a full range of operational resources under one roof including: research and development; engineering; quality and manufacturing; finance; intellectual property; clinical trial management; regulatory and reimbursement; and sales and marketing.
"For the past year Marilyn has served as vice president for finance and chief financial officer at NDI," said Geoff Thrope, CEO and co-founder of NDI. "She has impressed our customers and team as a very decisive, results-oriented and innovative business leader with a great operational perspective".
Thrope will continue as chair and chief executive officer of the overall NDI enterprise, providing leadership and vision to the NDI Healthcare Fund and its portfolio companies. Over the past decade, NDI's team of neurodevice entrepreneurs, scientists and professionals have developed cutting-edge products to restore lost neurological function, prevent damage, and reduce the effects of disease and injury.
In April 2008, NDI sold its MEDSTIM urinary incontinence system to Medtronic for $42 million. Since then, the company has raised an additional $17 million in private equity and another $9 million in grants and loans from sources including the National Institutes of Health, U.S. Department of Defense, and the State of Ohio's Third Frontier Program.
NDI is indeed an Ohio high-tech hiring success story, having grown to 31 team members, with 20 employees in the state alone, including 12 biomedical engineers and researchers. Most recently, NDI Medical recruited Devin Sell, a senior mechanical engineer from Pennsylvania to its Cleveland, Ohio headquarters as manufacturing manager. Sell has over ten years of experience in medical device manufacturing, process and product development for companies including Cardinal Health, W. L. Gore and Associates, and Unilife Medical Solutions.
Marilyn Eisele brings a wealth of business expertise to her new role as President of NDI Medical. She was chief financial officer for manufacturing and technology companies including The PDI Group, Five Star Technologies, Inc., Everstream, Inc., Complient Corporation and DIY Home Warehouse, Inc.
Eisele serves as a Board Member and Audit Committee Chair of Morgan's Foods and is a member of audit/finance committees for Shaker Heights Public Schools, Laurel School and Fairmount Presbyterian Church. She was on the Judges Panel in 2010 and 2011 for the Northeast Ohio CFO of the Year Awards sponsored by Crain's Cleveland Business. Eisele earned a BSBA degree in Accounting from Bowling Green State University and is a Certified Public Accountant.
About NDI
Founded in 2002, NDI is a hybrid venture capital and commercialization firm, and the only one focusing exclusively on innovative neurodevice technologies that address unmet needs with potential to provide significant returns to its investors. NDI is headquartered in Cleveland, Ohio with locations in North Carolina's Research Triangle and Minneapolis, Minnesota. For more information, visit http://www.ndimedical.com.
###