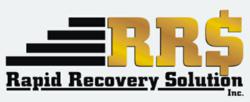 Staying informed and prioritizing debt payback before saving or spending is key...
Bohemia, NY (PRWEB) April 22, 2013
On April 22, one of Long Island's top commercial debt collection agencies, responds to an article listing three ways to improve your credit score.
According to a recent article from Business2Community, the question of how to improve one's credit score is one of the most asked – and misunderstood. Despite the prevalence of misinformation, however, the article says that "9 times out of 10, building or improving your credit score can be pretty straight forward."
"If you have fair credit, odds are your credit history is limited and at some points spotty; maybe you have a few late payments on your report, or even one small glitch that's exacerbated by an extremely limited credit history. Whatever the reason for your fair credit score – which is generally considered any score between 620 and 690 – it's by no means permanent."
Time and discipline are the most important factors for improving a fair or average credit score, according to the article. Highlighting ways to "[improve] your credit score while paying down your debt and getting your credit card finances in order," the article lists three strategies:

Check your credit report.
It may seem obvious, but keeping close track of your credit score will let you know what activities are and are not affecting your score. It's also the best way to detect false information: "If your score is particularly low and you're unsure why, getting a copy of your credit report can go a long way toward clearing that up. You may find inaccurate information or outdated contact info on your credit report, or you may find other blemishes on your report that you were previously unaware even affected your score (an overdue library book, for example)."
The article says that "applying for, receiving and using a new credit card is crucial for making credit score improvements." Used correctly, a new card can improve your score in a few ways – mainly due to the fact that it "extends your total available credit and consequently lowers your credit utilization ratio." Using the card and getting your payments in on time will further improve your score. According to the article, payment history is one of the primary factors in determining your score.
Make Paying Down Your Debt a Priority
"Frankly, the higher your balance, the more volatile you look as a credit card consumer and the less likely you are to a.) improve your score and b.) get approved for lower interest rates on loans, and better credit card offers than the fair credit tier in the future."
John Monderine, CEO of Rapid Recovery Solution, one of Long Island's leading commercial debt collection agencies, responds to the question of how to improve your credit score. "Staying informed and prioritizing debt payback before saving or spending is key. A recent survey found that almost half of the taxpayers receiving tax funds this year are using them to pay off debts. This shows we're moving in the right direction. Having a good credit card puts you in the position to turn your attention to your savings in the future."
Founded in 2006, Rapid Recovery Solution, Inc. is headquartered at the highest point of beautiful Long Island. Rapid Recovery Collection Agency is committed to recovering your funds. We believe that every debtor has the ability to pay if motivated correctly. We DO NOT alienate the debtors; we attempt to align with them and offer a number of ways to resolve not only your debt but also all their debts.
#####