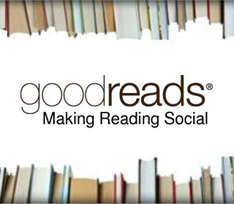 We were interested in making [Goodreads] the subject of a case study because they've built a business that succeeds on every level.
Orem, UT (PRWEB) April 22, 2013
NetHosting, a leading dedicated hosting, cloud hosting, and virtual hosting provider, recently published a case study on the popular website for readers and book recommendations, Goodreads.
Software engineer Otis Chandler and writer Elizabeth Chandler, his wife, began building Goodreads in their living room. They launched in early 2007, and grew to over 650,000 members by the end of the year. The site currently boasts over 16 million members, and owns the distinction as the world's largest site of its kind.
Goodreads' main purpose is to help readers find books they want to read. They do this in a variety of ways, including a social element where you can view what your friends are reading and recommending. In 2011, Goodreads acquired Discovereads, a book recommendation engine that quickly became a core feature of the site. After a user rates 20 books on their 5-star scale, the engine then recommends books based on the books already read, books listed as "to read," or by genre.
"Goodreads has fast become one of the more popular social sharing sites on the web. We were interested in making them the subject of a case study because they've built a business that succeeds on every level," comments NetHosting CEO Lane Livingston. "Not only is their site every bookworm's dream, but their ability to create a very social atmosphere is an enviable model for every online business."
In addition to analyzing book recommendation sites, NetHosting has also performed case studies on electronics e-retailer Newegg, luxury fashion site ideeli, and Internet e-retailer giant Woot.
About NetHosting
NetHosting has delivered custom hosting solutions for nearly fifteen years. Serving enterprises of every size, its products include a broad range of cloud hosting and storage options as well as dedicated, managed, and virtual hosting services. Housed within a state-of-the-art PCI certified data center, each service is packaged with a 100% uptime guarantee and the personal support of a Dedicated Expert™.
Curious to know what sets NetHosting's Dedicated Experts apart from other support teams? Find out at http://www.nethosting.com or follow us @nethosting on Twitter.