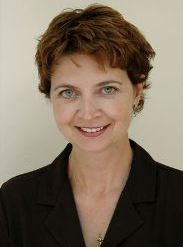 Encinitas, CA (PRWEB) April 20, 2013
Dr. Ann Mineo Kania provides gum disease treatment for patients without using a scalpel to remove the diseased gum tissue. A less invasive method, the Laser Assisted New Attachment Procedure, utilizes the PerioLase MVP-7 laser, which has been cleared by the FDA for dental procedures. This laser is extremely selective and only targets the bacteria that cause the disease and the unhealthy tissue. The healthy tissue is stimulated to attach to the roots of the teeth and the bone is stimulated to regenerate. The periodontist is able to remove up to 90 percent of the disease in one treatment.
Millions of adults are affected by gum disease each year, yet they do not receive treatment. With LANAP, it is easier than ever to remove gum disease. Studies in the United States as well as in other countries have proven that this gum disease treatment provides reliable results.
The procedure begins with the periodontist checking the pocket depth so that the laser can be properly set to remove the bacteria and the unhealthy tissue. The pulsed laser light kills the bacteria and dissolves the bad tissue. However, it does not hurt the healthy tissue and helps promote clotting so the remaining tissue attaches to the teeth roots.
With the LANAP procedure, there is minimal downtime and a speedy recovery for most patients. This should encourage more people suffering from the disease to seek the gum disease treatment they really need. More information on the LANAP procedure can be found at http://www.sandiegolanap.com.
Ann Mineo Kania, DDS, DMSc, is a Board Certified Diplomate of the American Academy of Periodontology offering patients personalized dental care for Encinitas, CA since 1997. Dr. Kania graduated with honors from UC Santa Barbara with a Bachelor of Science in Biopsychology. She received her dental degree from the University of California, San Francisco and was selected as a Regents Scholarship Fellow. She was one of only two recipients of this prestigious award. Dr. Kania completed her Residency in Periodontology at Harvard School of Dental Medicine. While at Harvard, she also earned her Doctorate of Medical Science. Dr. Kania is part of one percent of dental professionals providing the most recent FDA cleared laser procedure for gum disease and periodontal treatment. Dr. Kania is the most experienced Board Certified Diplomate Periodontist in San Diego offering LANAP. To learn more about Ann Mineo Kania, DDS, DMSc and her dental services, visit her website at http://www.sandiegolanap.com.