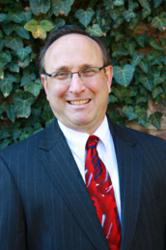 Being included in Super Lawyers makes me proud of the work I do and tells my clients that my efforts are recognized statewide. That feels good.
Princeton, NJ (PRWEB) April 22, 2013
Princeton, NJ attorney Stuart J. Lieberman of Lieberman & Blecher, P.C. has been named by Super Lawyers magazine as one of the top attorneys in New Jersey. Only five percent of the lawyers in the state are named by Super Lawyers.
Mr. Lieberman has over 25 years of experience. With a primary focus on environmental laws in New Jersey, Mr. Lieberman has litigated a wide variety of cases through state, federal and administrative courts. His litigation experience ranges from pre-trial and trial practice in complex litigation, to extensive appellate advocacy. In addition, Mr. Lieberman has represented developers and community organizations before planning boards and zoning boards of adjustment in virtually every county in New Jersey. These cases have included site plan, subdivision, variance approvals and challenges concerning issues relating to steep slopes, stormwater design, well-water suitability, septic design and other issues. Mr. Lieberman has also represented many organizations in cell tower and billboard challenges throughout the state.
"I appreciate the opportunity to serve my clients' interests. I always try to do my best. Being included in Super Lawyers makes me proud of the work I do and tells my clients that my efforts are recognized statewide. That feels good."
The selections for this esteemed list are made by the research team at Super Lawyers, which is a service of the Thomson Reuters, Legal division based in Eagan, MN. Each year, the research team at Super Lawyers undertakes a rigorous multi-phase selection process that includes a statewide survey of lawyers, independent evaluation of candidates by the attorney-led research staff, a peer review of candidates by practice area, and a good-standing and disciplinary check.
Thomson Reuters, Legal publishes Super Lawyers magazines across the country. In addition to the magazines, Thomson Reuters, Legal publishes newspaper inserts and magazine special sections devoted to Super Lawyers. In 2010, Super Lawyers reached more than 15 million readers.
Super Lawyers was first published in 1991 by Law & Politics and was acquired by Thomson Reuters, Legal in February 2010. Thomson Reuters is the world's leading source of intelligent information for businesses and professionals. Super Lawyers can be found online at superlawyers.com where lawyers can be searched by practice area and location.
About the Firm
Lieberman & Blecher was formed in 2000 by founding shareholders Stuart J. Lieberman and Shari M. Blecher, two New Jersey environmental law attorneys with a history of representing corporate, small business, individual and governmental clients in all facets of environmental matters in New Jersey and neighboring states. Attorneys at the law firm of Lieberman & Blecher primarily in the following areas:

Land Use, including Planning, Zoning and Related Litigation
Regulatory Matters, including Environmental Permitting, Compliance and Enforcement
Real Estate and Redevelopment, including residential and commercial properties
Community Association Matters
Municipal and Government Entity Representation
The attorneys at Lieberman & Blecher are committed to serving a broad swath of clients. They work with people and organizations of different philosophies, objectives and financial ability. Their New Jersey toxic tort lawyers count some of the largest corporations in the world among their clients. They also serve the environmental law needs of individuals, small businesses, government entities and non-profit organizations.
Founded in 2000, the lawyers at Lieberman & Blecher provide thoughtful advice and legal counsel to clients across the spectrum. For more information about the firm, please call 732.823.6083.