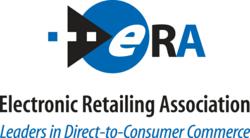 Washington, D.C. (PRWEB) April 21, 2013
Bill McClellan, Vice President Government Affairs Electronic Retailing Association, issued the following statement in response to the attempt to amend the Internet Sales Tax proposal to the Federal Budget Process:
"The growing opposition to efforts rushing quick passage of the proposed Marketplace Fairness Act (S. 743) is ample proof that a real and honest conversation is needed before this legislation moves through the Senate.
We urge the U.S. Senate to consider the consequences of acting in haste on a new tax-collection regime without giving a full vetting to the views of all concerned.
Businesses across the country have grown increasingly concerned with this complex proposal and its impact on consumers, remote retailers and the economy. Due process is needed to ensure that the legislative process does not confuse this issue even further when clarity and simplification are required."
Media Contact:
Bill McClellan
703-908-1032
bmcclellan(at)retailing(dot)org