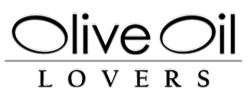 New York, NY (PRWEB) April 23, 2013
OliveOilLovers.com, an internet retailer featuring premium-quality olive oils from respected olive oil producers worldwide, announced congratulatory remarks today to winners of the New York International Olive Oil Competition following an awards ceremony on Thursday, April 18 in New York.
The competition featured over 700 olive oils from producers in many different countries across six continents. Members of the judging panel tasted and scored each oil and assigned Best In Class, Gold and Silver medals to only the highest quality olive oils.
Among the best-rated olive oils were producers Frantoio Franci(Italy), awarded two Best In Class medals for their Villa Magra and IGP Toscano olive oils, and a third, Gold medal for their Olivastra Seggianese olive oil; Quattrociocchi Americo(Italy), awarded two Gold medals for their Moraiolo and Olivastro olive oils; Galgon 99 SL(Spain), awarded a Gold medal for their Oro Bailen Reserva Familiar Picual olive oil; Oleoestepa SCA(Spain), awarded two Gold medals for their Estepa Virgen and Egregio olive oils; Masia el Altet S.L.(Spain), awarded one Best In Class medal for their High-End olive oil and one Silver medal for their High Quality olive oil; Oro Del Desierto(Spain), awarded a Gold medal for their Organic Coupage olive oil; and Castillo de Canena(Spain), awarded a Silver medal for their Family Reserve Arbequina olive oil.
"We're ecstatic to see such an unprecedented gathering of some of the world's top olive oil tasters scoring some of the finest olive oils in the world," said Joanne Lacina, President of OliveOilLovers.com. "It is quite an undertaking to taste over 700 olive oils and couldn't be more proud of the deserving producers whose olive oils were chosen as the best of the best. Olive oil producers today are placing more emphasis on quality over quantity and this type of event is essential in validating their hard work."
OliveOilLovers.com, opened in October 2012, features over 50 olive oils and ships anywhere in the United States. The company plans to continue its expansion to feature more of the world's best olive oils and to provide consumer education throughout 2013.
About OliveOilLovers.com
OliveOilLovers.com is an internet retailer selling premium-quality olive oils from the world's best producers. Featuring organic, infused and flavored oils as well as gift sets, the website features a wide selection of high-quality oils at competitive prices.