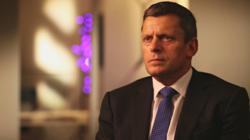 I think it is now a very competitive, progressive company. It benchmarks well with all the big, blue chip package goods companies.
Los Angeles, CA (PRWEB) April 23, 2013
After six years of leading a hugely successful turnaround at frozen food company Iglo Group, Chief Executive Officer Martin Glenn announced in January 2013, that he was stepping down. He had reshaped Iglo into Europe's largest frozen food business, making it the market leader in frozen food, 2.5 times the size of its nearest rival with a strong track record of innovation and a demonstrated ability of consolidating the frozen sector through the successful acquisition and integration of Findus Italy.
As part of the turnaround strategy, Glenn had engaged Senn Delaney to help create a unifying 'PACE' culture, based on values of Performance, Aspiration, Energy and Collaboration, as a platform for results and top-line performance. In this video interview with Dustin Seale, Senn Delaney Partner and Managing Director EMEA, Glenn reflects on the journey and how the PACE culture has been a key tool to enable and accelerate its growth strategy that resulted in record financial performance. View the video
"Senn Delaney worked with Glenn and the executive leadership team to create a fresh set of values called PACE, aligning the whole organization around these values. This created a focus in the business on key cultural drivers that would make the most difference in achieving Iglo's ambition," states Seale. "The result is a culture that has been a key enabler for success."
Private equity company Permira bought Iglo from Unilever in 2006 and lured Glenn from PepsiCo where he had carved out a reputation after raising the profile of Walkers Crisps. The acquisition of Italian Findus business at the end of 2010 made Iglo a truly European business. With a relatively new executive team and an ambitious plan to create a centralized product and marketing function, Iglo Group had a clear need to create a common culture, based on performance and collaboration, across the group.
"The Findus Italy acquisition really took the business from being just about the leader in frozen food to the big leader, but it also was a huge bet financially and we knew that we needed to get sharper and better at our game if we were going to make it pay back," Glenn states in the video. "We had gotten the business into pretty good shape. So, the strategy was in place to go and do it but we just seemed to have a dysfunctional culture. We realized that our biggest barrier was us, not the marketplace, not our competitors, but how we were operating, how we were behaving with each other. We needed to take a good fresh look at trying to make a modern, progressive culture work for us across the European business."
Glenn states that creating a high-performance culture throughout the company supported the ambitions of aggressive top-line growth for the business and for Permira, and helped the company move to a higher level of innovation, collaboration and agility.
The end of 2012 marked a crowning achievement when Iglo was named Food Manufacturing Company of the Year by the Food Manufacturing Excellence Awards, the Oscars of the food and drink manufacturing industry. The honor was bestowed in recognition for its all-around approach to excellence, innovation and its impressive business performance. The judges cited Iglo's alignment of strategies to sustainable values as "a shining example of how a food company should operate in these challenging times. Iglo has not been afraid to grasp some really thorny issues and made significant inroads into them. Iglo is clear that it has to live its values to ensure its future success."
In announcing his department from Igo, Glenn stated that he had achieved the goals he had set for the company. He tells Seale in the video interview he is proud of that legacy: "I think it is now a very competitive, progressive company. It benchmarks well with all the big, blue chip package goods companies."
Read the Senn Delaney case study
The latest video featuring Glenn is part of Senn Delaney's CEO thought leadership video series on culture shaping.Videos can be viewed at SDTV, Senn Delaney's thought leadership video platform designed as a forum for sharing engaging case studies and best practices of interest to CEOs, executives and senior business leaders on why organizational culture is a key driver of business performance. Several Senn Delaney leaders share insights from 30 years of work guiding Global 1000 and Fortune 500 companies to create high-performance cultures.
About Senn Delaney
Founded in 1978, Senn Delaney, a Heidrick & Struggles company, is widely recognized as the leading international authority and successful practitioner of culture shaping that enhances the spirit and performance of organizations. Senn Delaney's passion and singular focus on culture, combined with decades of hands-on experience, have resulted in a comprehensive and proven culture-shaping methodology that engages people and measurably impacts both the spirit and performance of organizations.