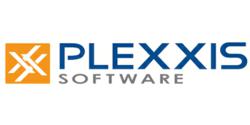 Our strict focus on the interior systems industry enables us to deliver much more value to finishing contractors than other construction specific software
Vaughan, Ontario (PRWEB) April 20, 2013
Plexxis Software is happy to announce an early transition into the European market. With the help of a top-performing European drywall contractor, Plexxis accelerated plans to develop a European specific drywall construction estimation software and drywall management solution. European drywall contractors now have access to a single platform drywall specific system that comes with a complete interior systems database tailored to European markets and units of measure.
Chad Pearson, Business Developer for Plexxis explains, "Our strict focus on the interior systems industry enables us to deliver much more value to finishing contractors than other construction specific software. This became more evident than ever before when European contractors started to request that we bring our Drywall ERP to Europe 12 months earlier than our scheduled date."
Chris Loranger, President and CEO of Plexxis adds, "Entering new markets is always exciting as we learn new drywall processes that make us better. But it's also exciting for the contractors. Our first European customer was using a leading construction estimating software and computer takeoff tool and had spent months looking at construction specific management software. When they learned what the Drywall ERP offered they quickly aided us in preparing our European release so they wouldn't have to wait 12 months for our scheduled launch."
The completion of the European Drywall ERP signifies the Plexxis's launch into the global market. Finishing contractors in any country, working in multiple states or provinces, union or non-union, hourly or piecework, one company or multi-company, commercial, residential, high rise or industrial, can be assured that the drywall ERP is the best solution for the trade. Book a demonstration today or learn more at the Plexxis website.
About Plexxis Software Inc.
Plexxis Software specializes in single platform interior systems software, drywall construction estimating software, digital take off, and integrated mobile device/tablet solutions. Since 1999, Plexxis has been committed to the trade resulting in solutions that handle every commercial, residential, high rise and industrial scenario possible.