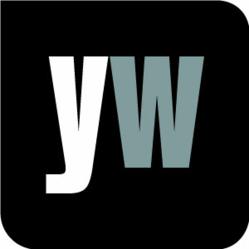 London, UK (PRWEB UK) 21 April 2013
According to a new study from scientists at Queen Mary, University of London, and published in the American Heart Association journal Hypertension, just eating one portion of fruit and vegetables can lower blood pressure. Lead author of the study Dr Amrita Ahluwalia commented that many find it hard to get their five-a-day. "If you could eat just one a day, this is one more than nothing and should be viewed as positive."
With this in mind, Yourwellness Magazine turned to Zyrieda Denning, author of new book Alicia's 5-A-Day Magic Garden with ABC Cookbook, to find out how parents can get their kids closer to the five-a-day benchmark.
Zyrieda explained that one way she got her daughter interested in healthy eating was to make up fairytales centred on healthy eating, and this formed her idea for the book. "In the story at the centre of this book, Alicia goes out into her garden and finds fruits and vegetables beginning with each letter of the alphabet, which magically take her to a royal kingdom and a young prince who loves his 26 gardens and the delicious and healthy dished his 26 chefs create from their produce."
Zyrieda said that perhaps the reason people find it difficult to incorporate their five-a-day is because it's hard to make healthy lifestyle changes later in life, and it's far easier if people grow up loving fruit and vegetables.
She outlined her five main ways that parents can encourage their children to eat healthily from a young age:
1. Get cooking or baking at home as a family.
2. Grow herbs on window ledges or start a small vegetable garden.
3. Go to a 'pick your own' farm.
4. Experiment with adding fruits and vegetables to dishes. Put fruit on ice cream or leeks in a fish pie.
5. Buy a miniature cookery set…and Alicia's 5-A-Day Magic Garden!
Alicia's 5-A-Day Magic Garden with ABC Cookbook is available from Amazon and major retailers.
For more information, visit the gateway to living well at http://www.yourwellness.com.