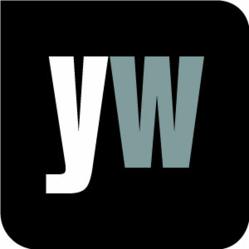 London, UK (PRWEB UK) 21 April 2013
New reports are saying that the European HIV drugs market earned $5.58 billion in 2012 and estimates this to reach $9.24 billion in 2019. According to Frost & Sullivan Healthcare Research Analyst Deepika Pramod Chopda, "Awareness building efforts related to HIV prevention among high-risk groups is increasing. Better understanding about the need to practice safe-sex, use sterilised needles and conduct blood transfusion in a sterile environment, are also helping market prospects."
However, WHO asserts that HIV continues to be a major global public health issue, having claimed more than 25 million lives over the past thirty years. In 2011, there were approximately 34 million people living with HIV, 8 million of whom were receiving antiretroviral therapy (ART). WHO says that, in order to meet the target of providing ART to 15 million people by 2015, another 7 million people need to be enrolled in treatment.
With this in mind, Yourwellness Magazine took a closer look at HIV, reporting on the symptoms that readers should watch out for. The article noted that, commonly, HIV doesn't present with symptoms. "You may be thinking, 'So what? It won't happen to me,' but roughly one in five people don't know they have the infection, and so it is vital that you get tested, whoever you are, but especially if you have unprotected sex with more than one partner or use intravenous drugs."
Yourwellness Magazine outlined the major symptoms of acute retroviral syndrome (ARS):
1. Mild fevers are usually accompanied by other mild symptoms, such as fatigue, swollen lymph glands, and a sore throat.
2. Short-term nausea, vomiting, or diarrhoea in the early stages of HIV affect 30% to 60% of people.
3. Rashes, weight loss and night sweats are not uncommon.
4. Nails are more likely to show signs of fungal infections.
5. Cold sores or genital herpes, yeast infections and irregular periods.
For more information, visit the gateway to living well at http://www.yourwellness.com.